Product information "ONE"
There it is: the Tonone ONE. If we must describe it in one sentence we would say: a portable design lamp that you can take anywhere. This is far from all. ONE tells a story about decluttering, about a more sustainable lifestyle, about adventure. ONE is everywhere you go and the only lamp you need. Only ONE.
Tonone ONE: portable design lamp
ONE changes the world of lamps. Why? Because you only need ONE. The start is the ONE. With the built-in battery, it lights up to 5 - 30 hours. This makes it portable. Combine the ONE with one of the fixtures. The bed fixture has a permanent place in your interior. The floor and table fixtures are easy to move from one place to another as well as inside or outdoors.
Dutch Design
The ONE is available in 5 colors: Smokey Black (black), Fuzzy White (white), Heavy Metal (silver/gray), Fuzzy White with Hell Orange and Heavy Metal with Bright Yellow. The finish of the lamp is a fine-structure powder coacting. The LED lamp emits warm white light with a color temperature of 2700k. How bright the light shines is up to you, as the lamp is dimmable on the fixture. This allows you to easily adjust the lighting to what you are doing.
Your story
The ONE gives you the opportunity to tell your own story. A story with a minimalistic point of view: only ONE lamp that can be placed anywhere. A story with a durable point of view: only ONE lamp with an amazing lifespan and endless options. Or perhaps a story with an adventurous point of view: only ONE lamp that accompanies you anywhere you go.
Check the FAQ page for more information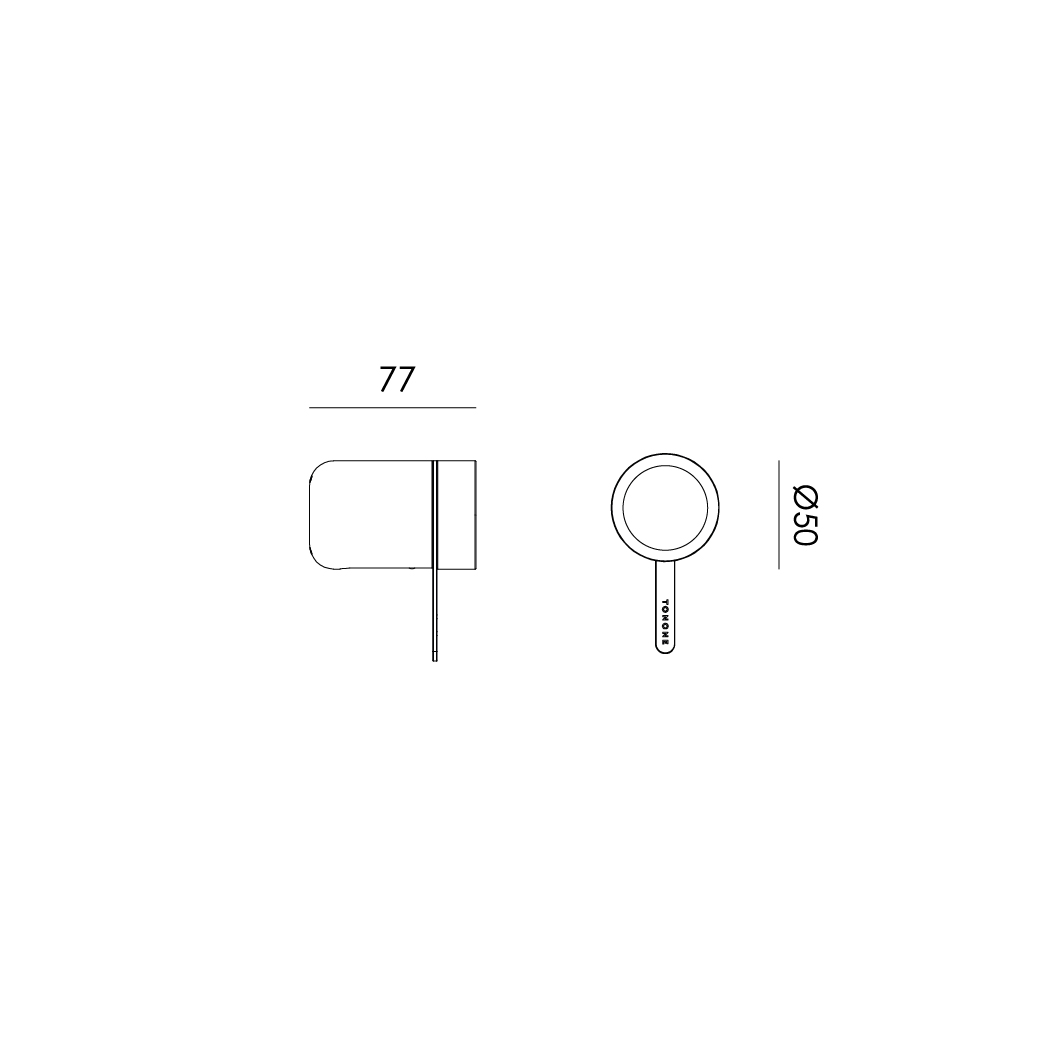 battery:

5 - 30 hours

bulb included:

no

cable length:

500 mm

charging cable:

USB-C

collection:

ONE

color:

smokey black

country of manufacture:

The Netherlands

cri:

90

designer:

Anton de Groof

dimmable:

secundair dimmable

dimmer:

dimmable on fixture

integrated led:

yes

ip:

20

kelvin:

2700 K

lumen:

245

material:

aluminum

, steel

max watt:

2 Watt

output:

5V-1A/2A

volt:

220-240 V

weight:

0,2 kg