Visiting Baukje, Jan, son Thies and labradoodle Puck!
Kollum, 2021
Tonone meets Baukje!
In 2018, the family moved from Utrecht to Friesland, to Kollum, the village where they were both born and raised. Baukje was eager to return to her native village. Her parental home was bought and rigorously rebuilt. A kangaroo house for her parents was built in the backyard. The house, which dates from 1889, stands in the middle of the village. It looks small at the front, but once inside you are surprised by the amount of space.
"We have made it our home. A sober and sturdy interior, with old elements in sight but with new additions that make it a fresh and contemporary home. It is not one style, it is who we are. There's not much colour because we or friends and family will add it to the interior. This basis gives peace.
"During the design phase, one thing was clear to me as an interior designer: there had to be designer wall lights by Tonone in the kitchen. The black kitchen has several wall configurations, which allows us to use the kitchen to its full potential. The wall tiles are a nod to the Frisian 'Witjes' and give that traditional feel. The sturdy pure forms of the Bolt wall lamp make a statement on the tile wall."
"And yes, when we went in search of a lamp for above the table, we fell in love with the Bolt Ceiling Lamp in Ash Grey (Ral 7044 colour). This colour also returns in the steel doors and the wall tiles. It makes it all just a little bit softer. In the living room, we also used the Bolt as a wall lamp and as a floor lamp in the white version. Once you have a Bolt, it is almost like an addiction that develops because there are so many different models that you can always find a suitable version for every function.
Did I mention that I'm a fan?"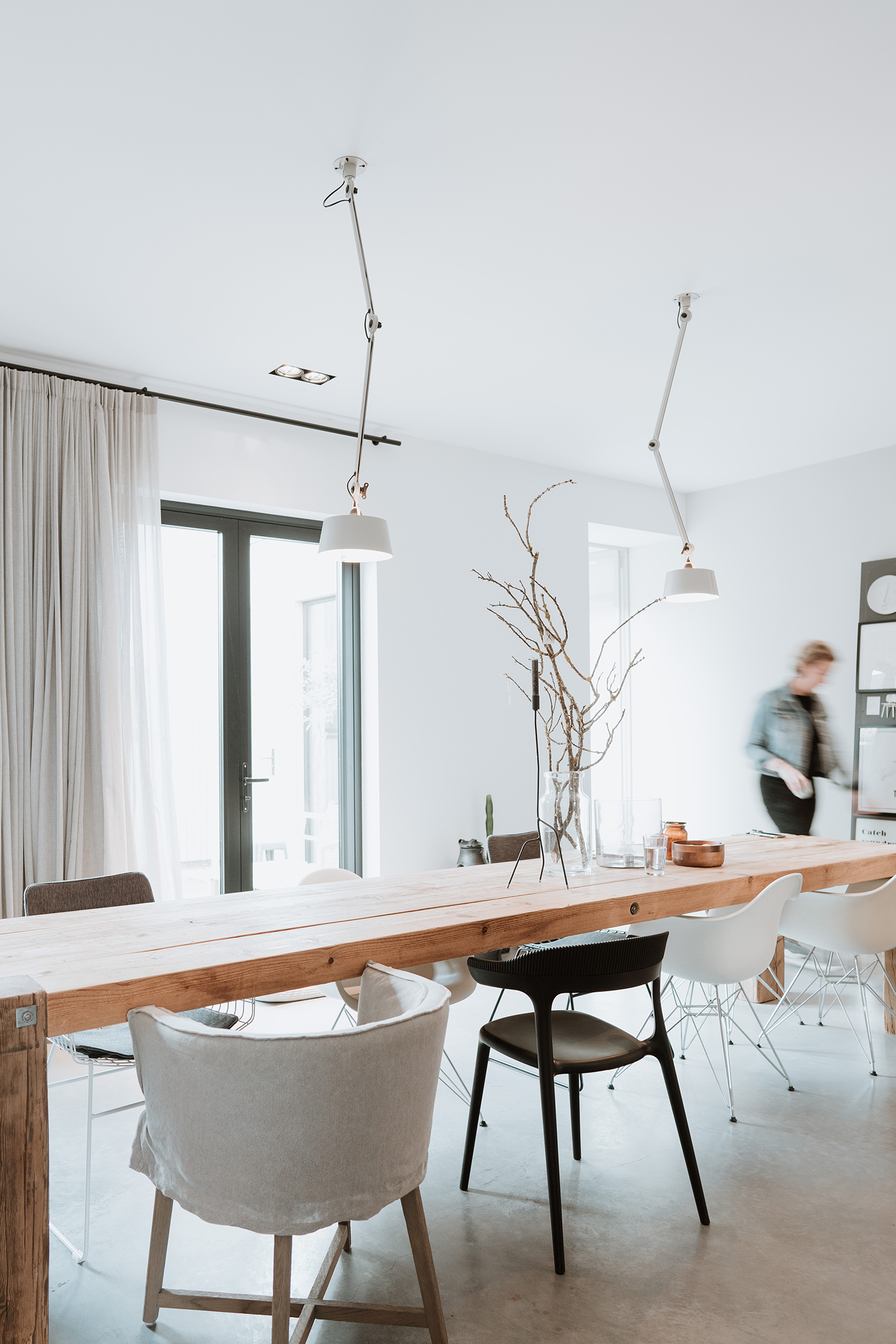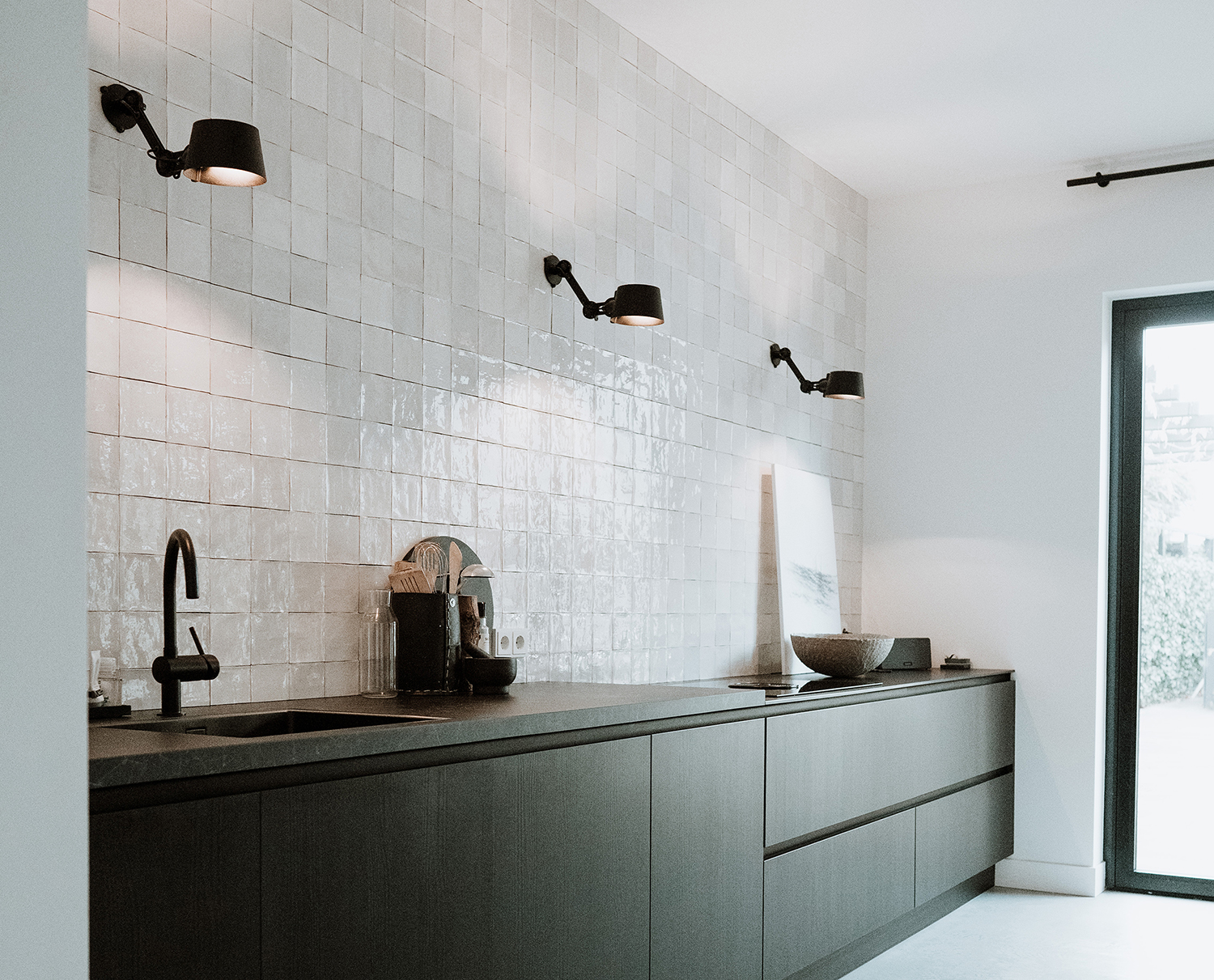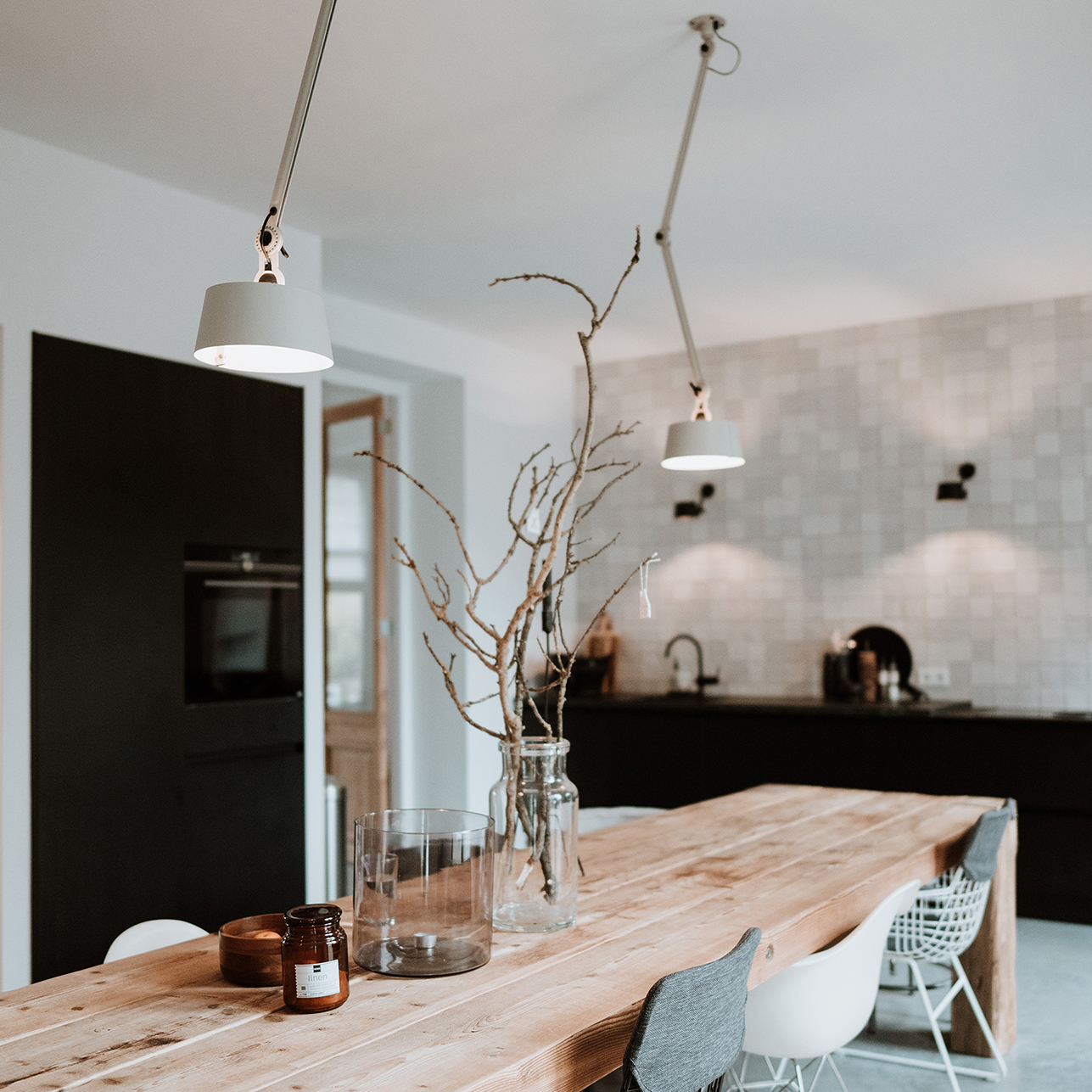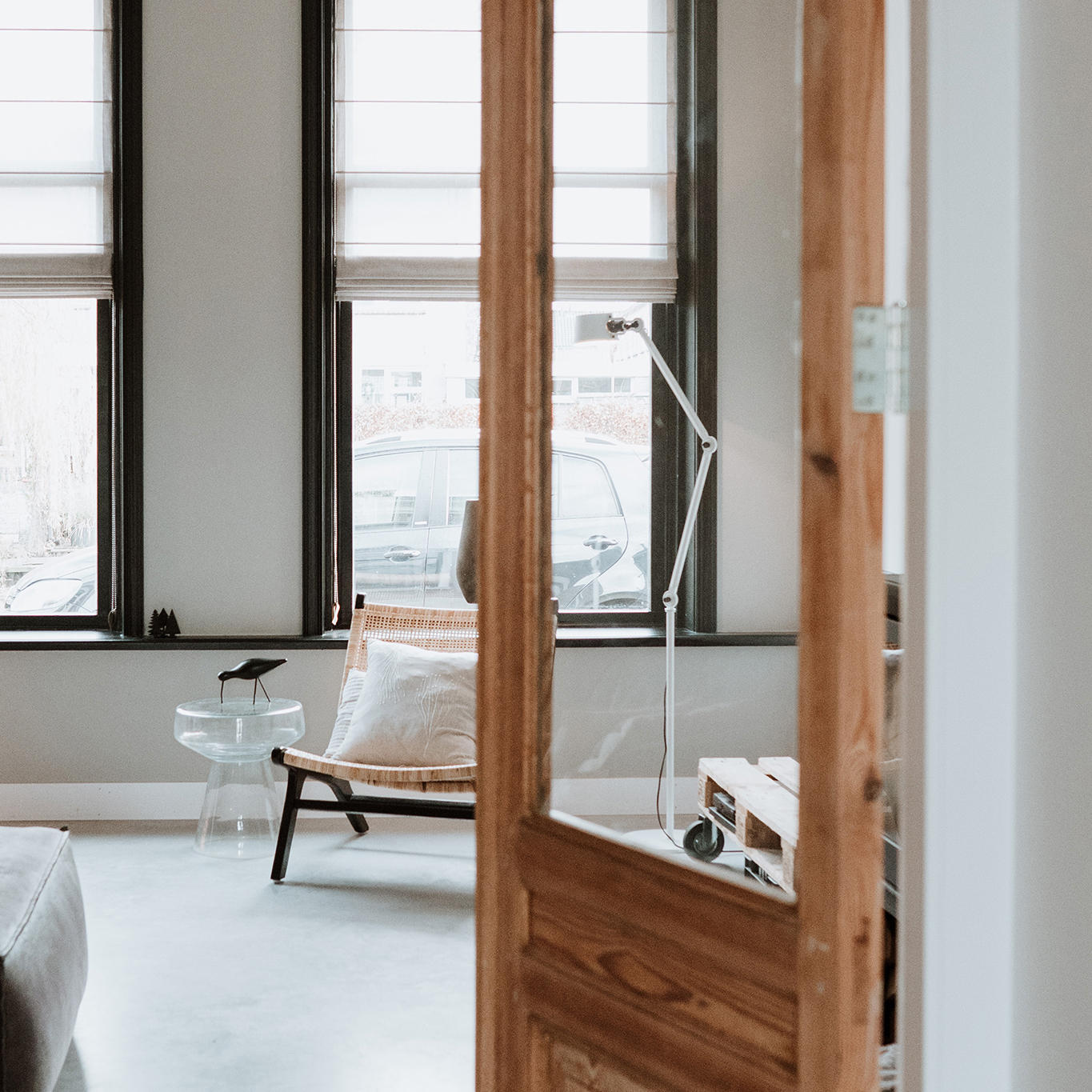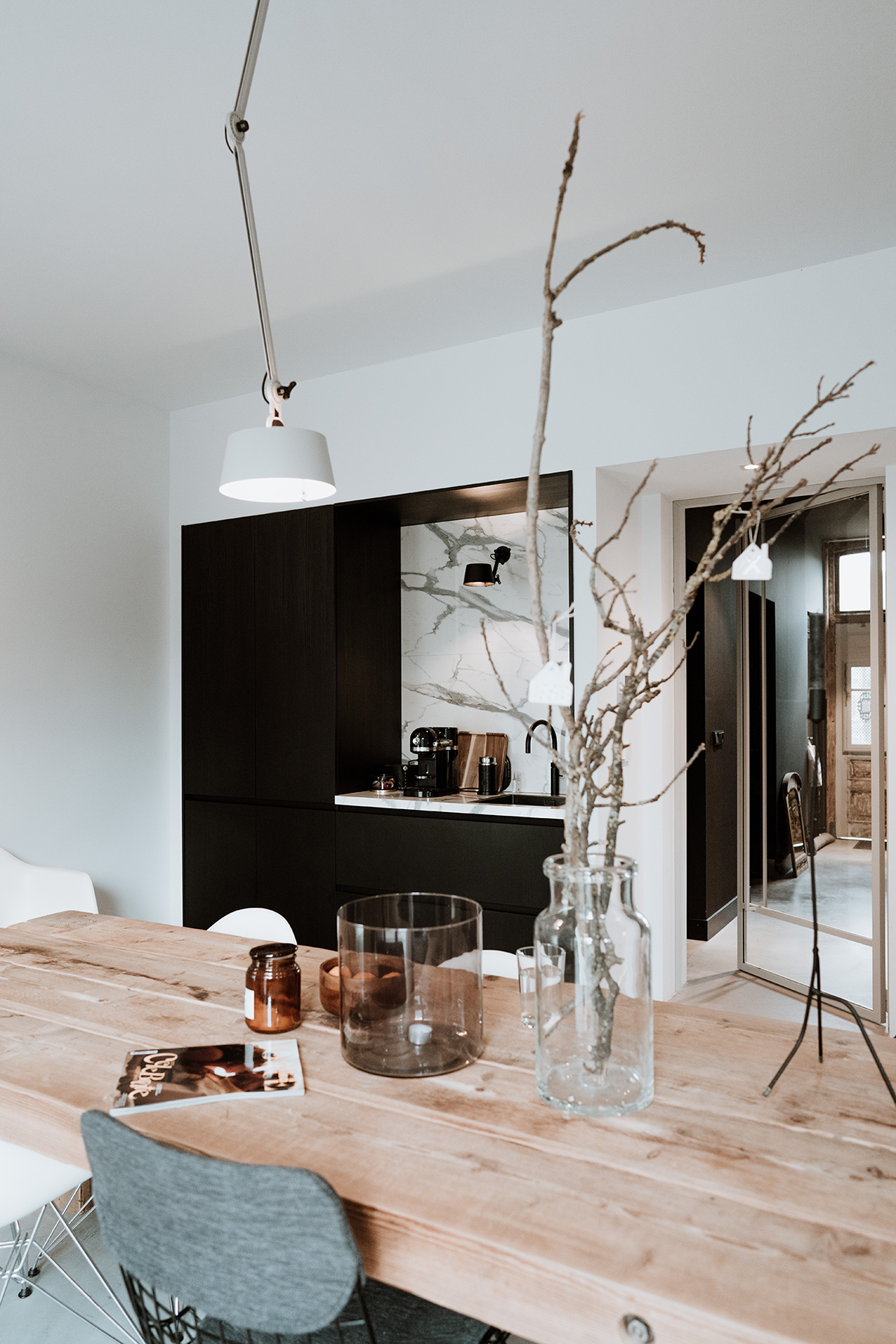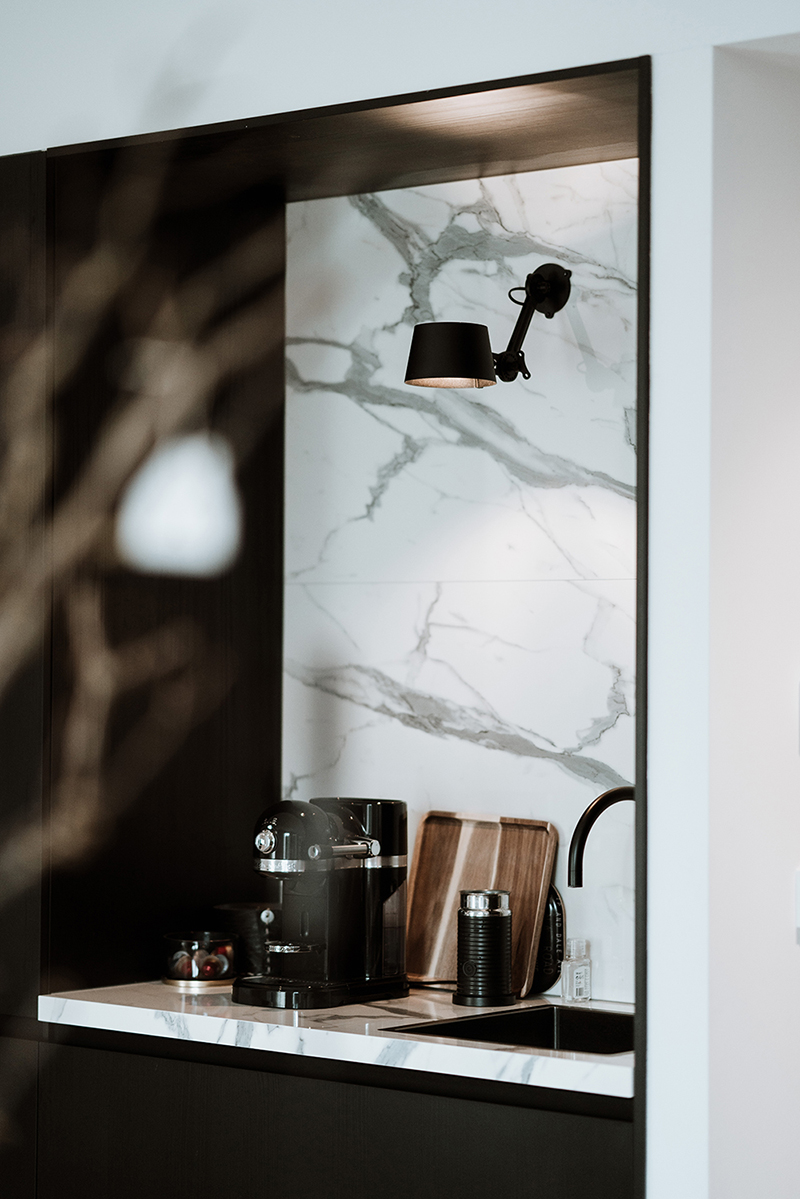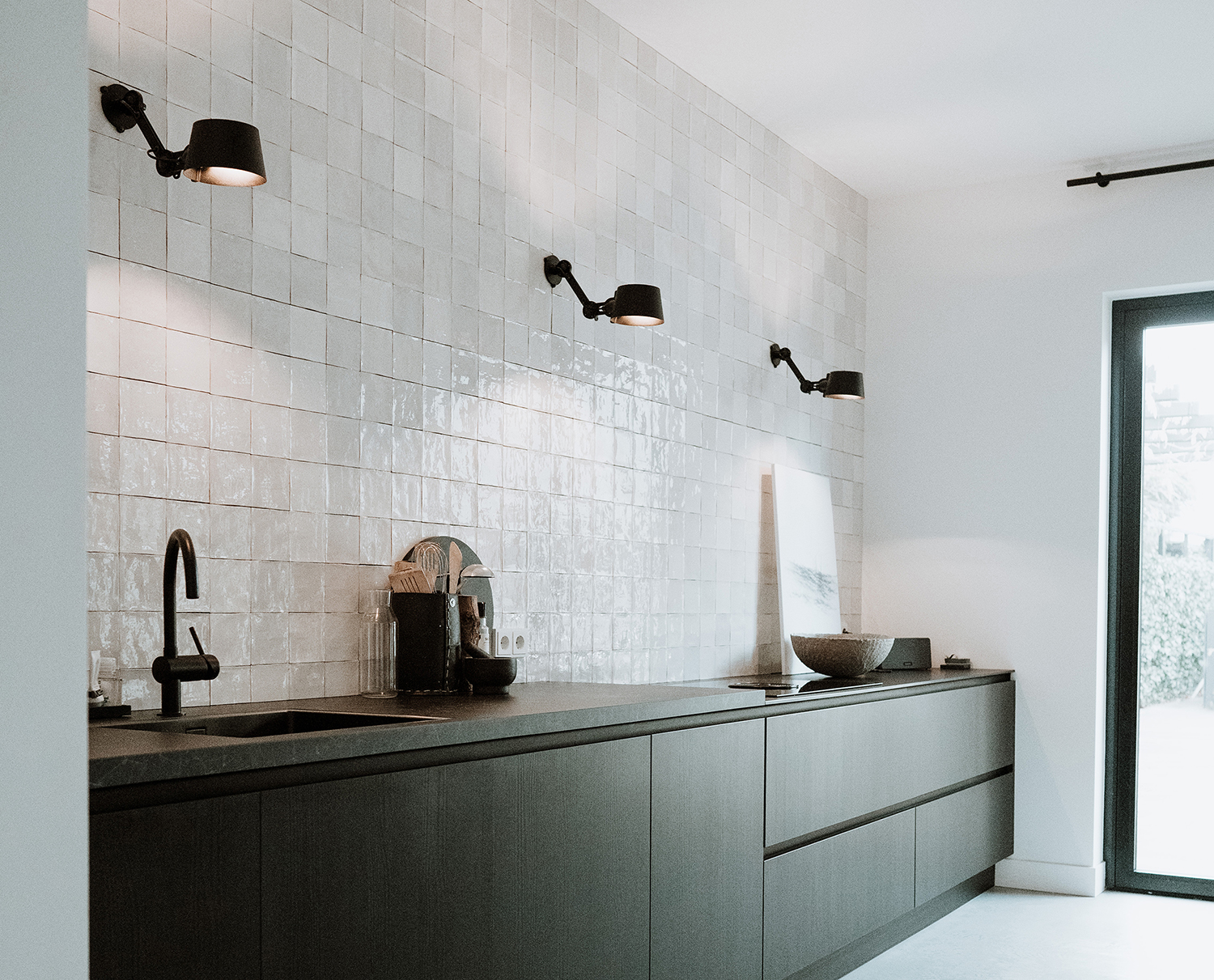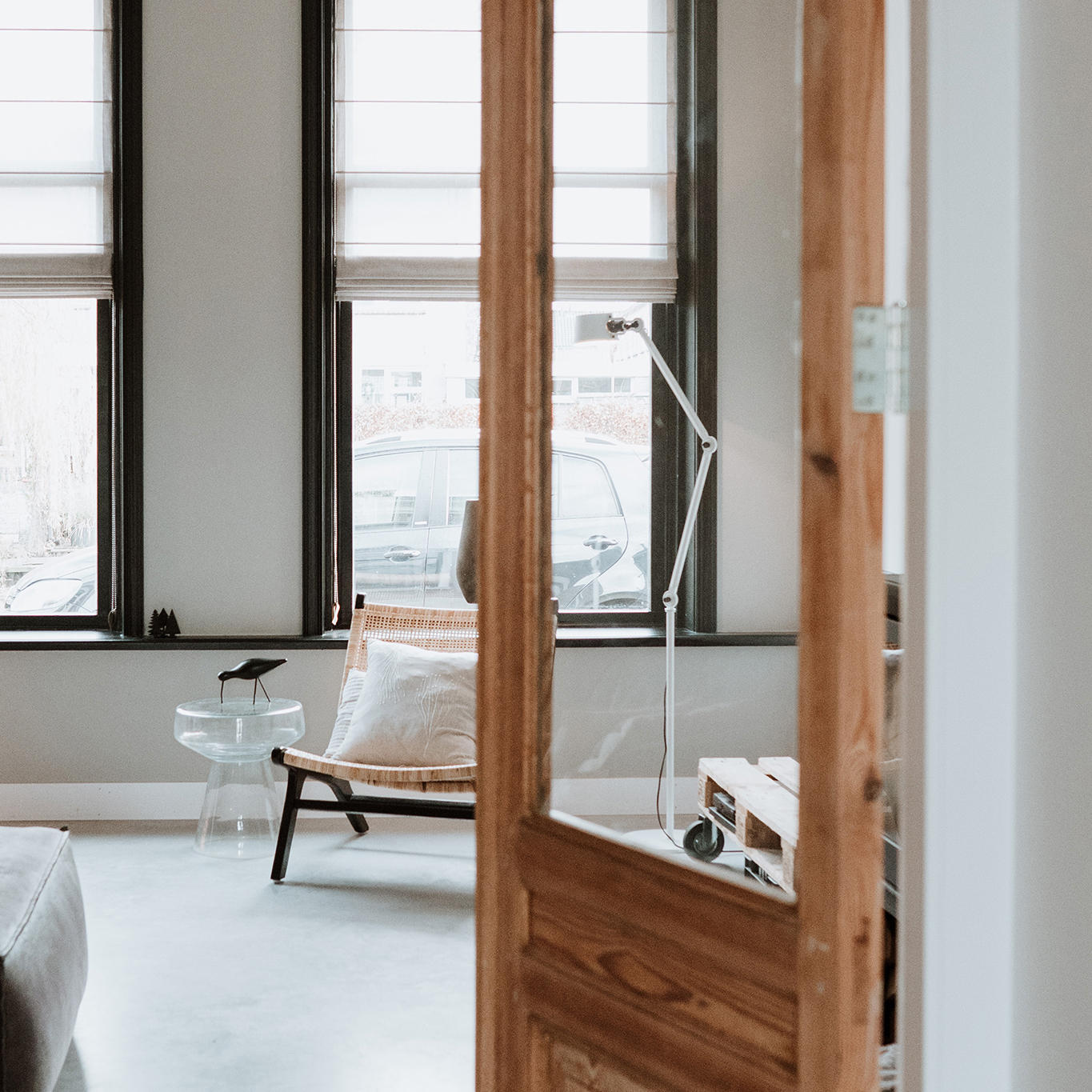 If you love Tonone @ Baukje van der Steeg