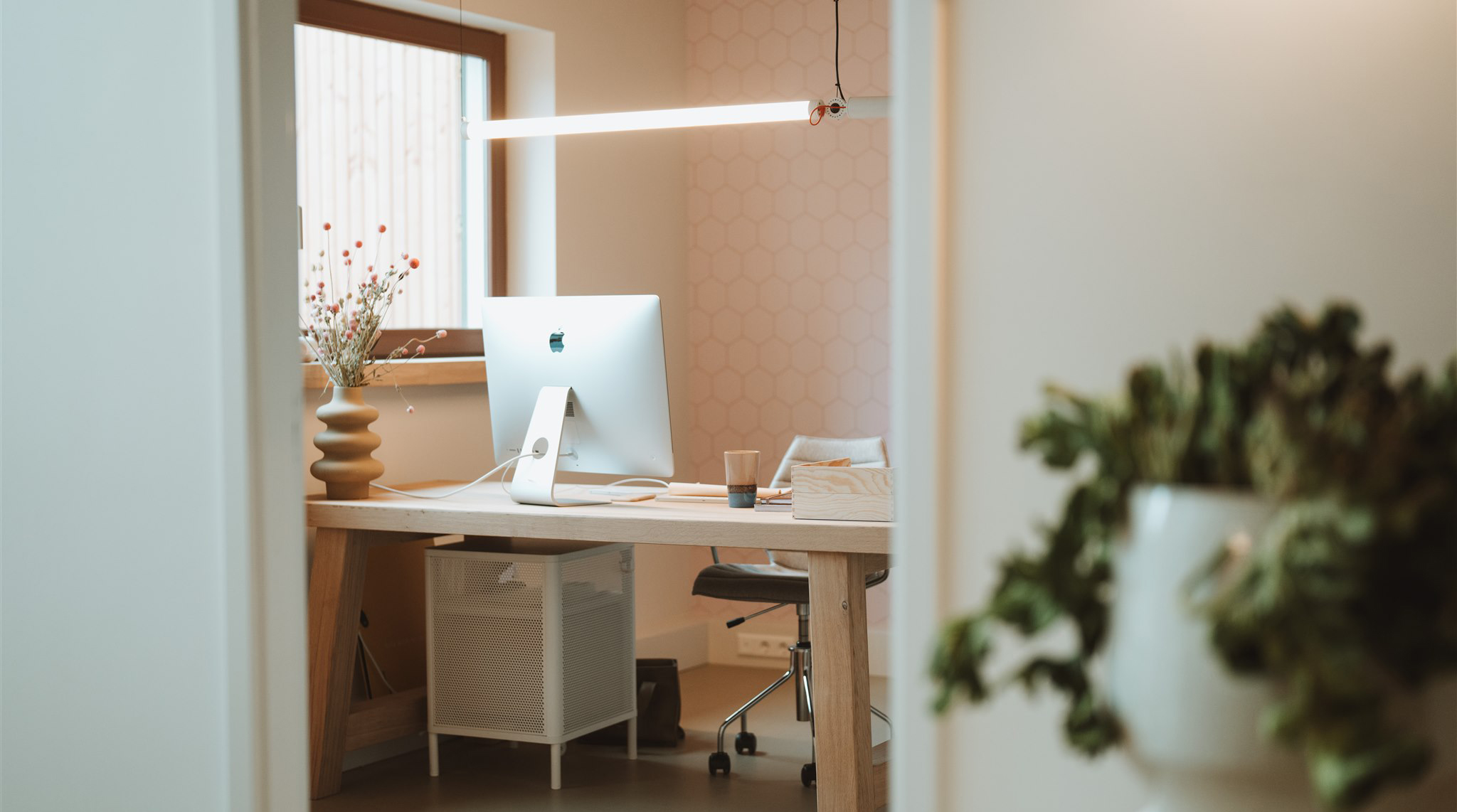 Bibelotte
---
It all started with Jacoline's frustration about the fact that she could only find standard cushions and decorations for the rooms of her five children. In 2007, she started coming up with her own designs for cushion fabrics, in 2012 wallpaper was added and now Jacoline and her husband Nico are the driving forces behind a multi-person, professional team. The home office has been exchanged for a gigantic office building. This is where wallpaper rolls are printed, furniture is made, stocks are stored and packages are sent out. And oh yes, there is also a lot of laughter and sometimes a toast. Because they are secretly quite proud of so many home-grown quality products!

Jacoline and Nico fell for the design lamps by Tonone because they are clean, simple and at the same time a real eye-catcher. The small details (accent colours and brass details) make it complete.

The Mr. Tubes lamps at the office, a beautiful combination of sleek design lamps and oak desks. The Bolt 6-pack Pendant immediately gives the meeting room a very nice atmosphere.
The Tonone lamps match the style of Bibelotte perfectly. They love simple, graphic prints that still bring a lot of atmosphere to a room.

Follow Bibelotte & Tonone on Instagram for more inspiration
Photography: Laura Westendorp – Wonderwood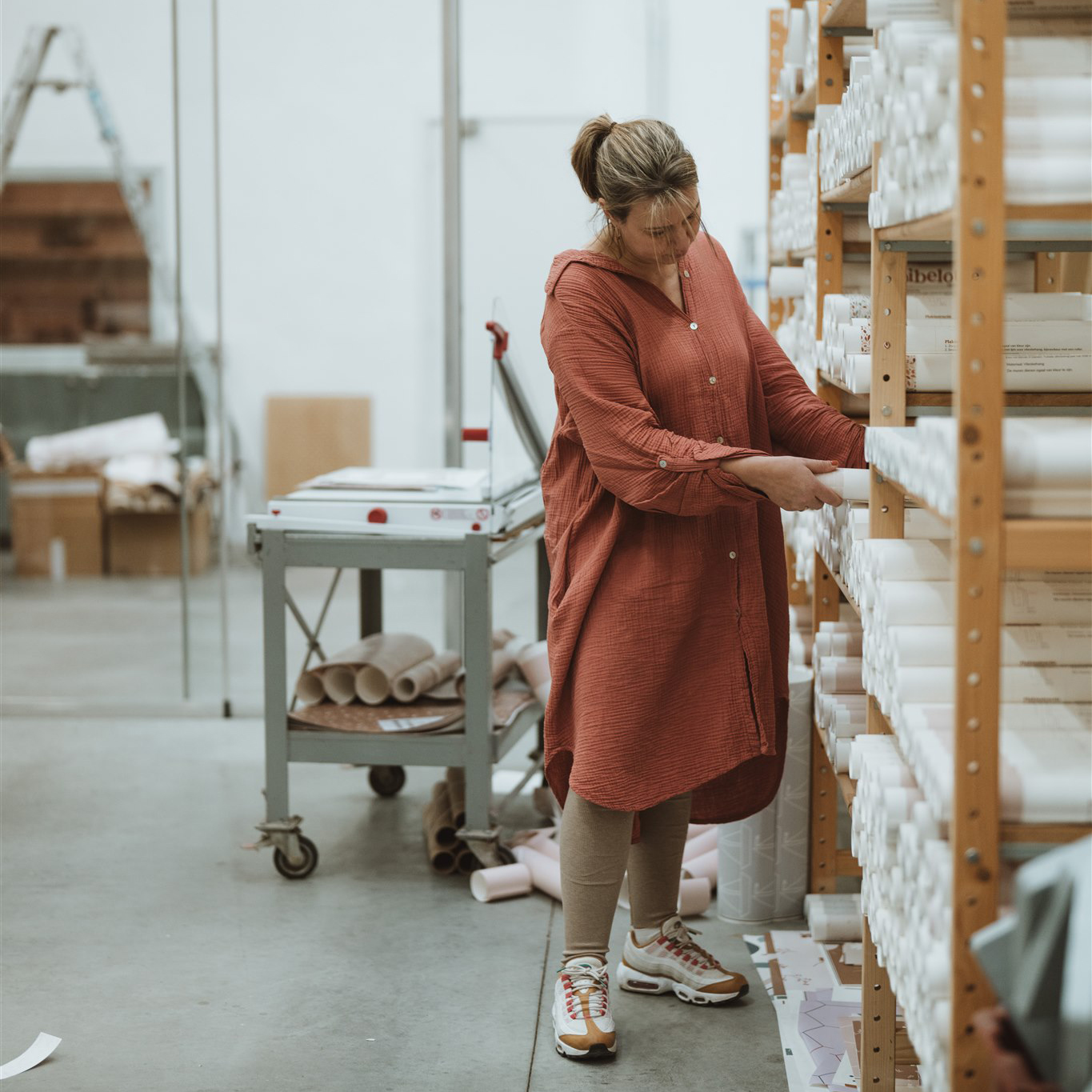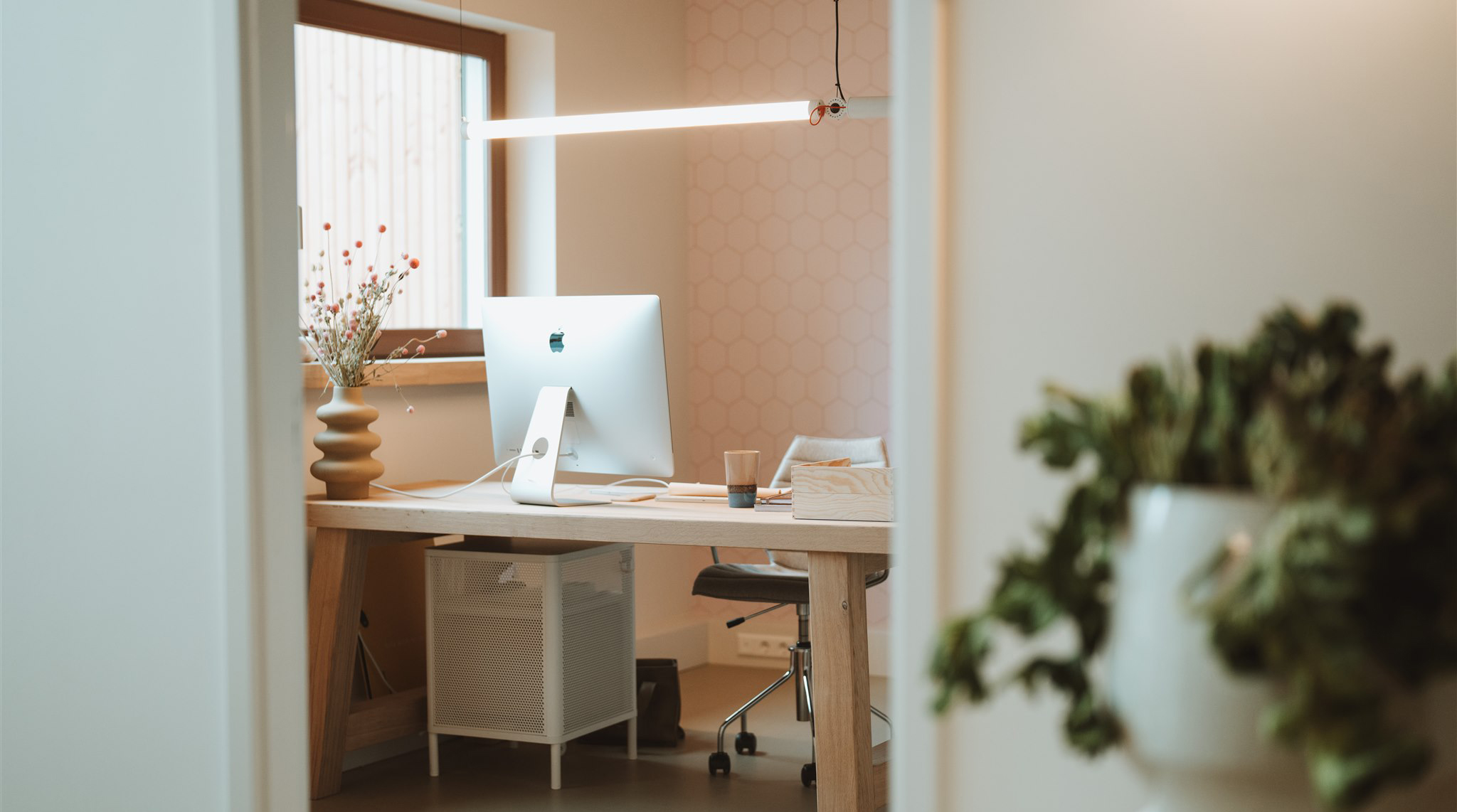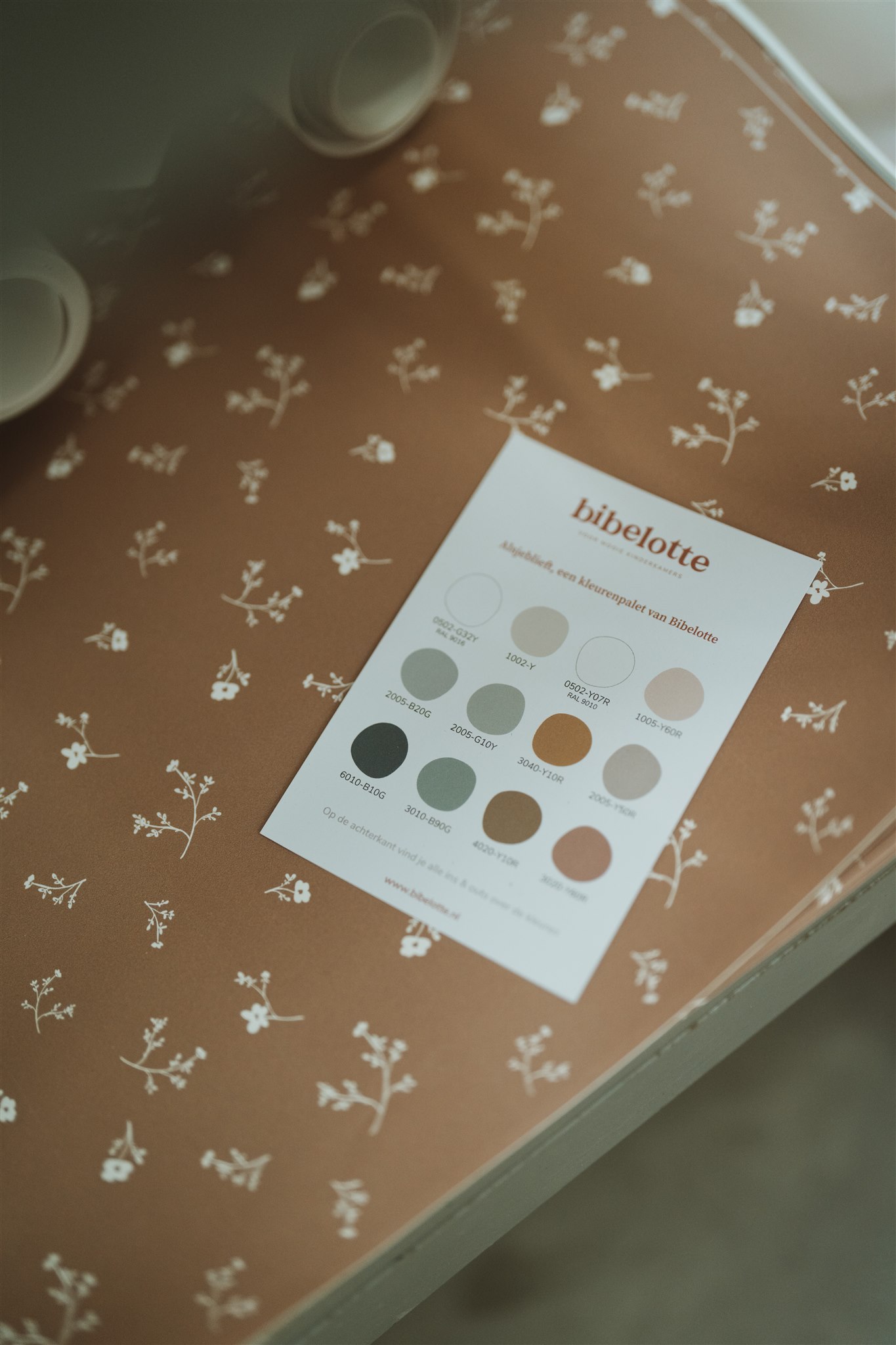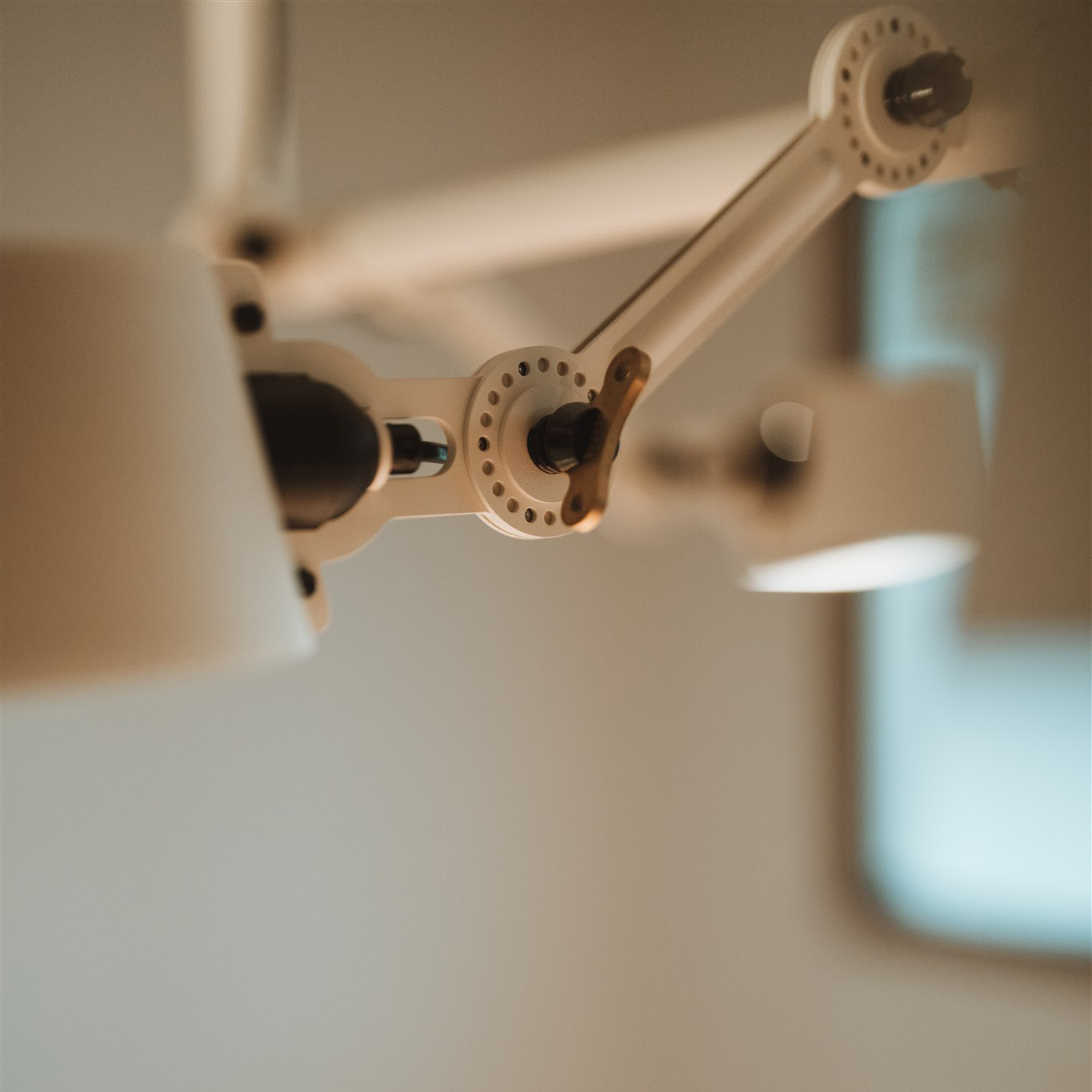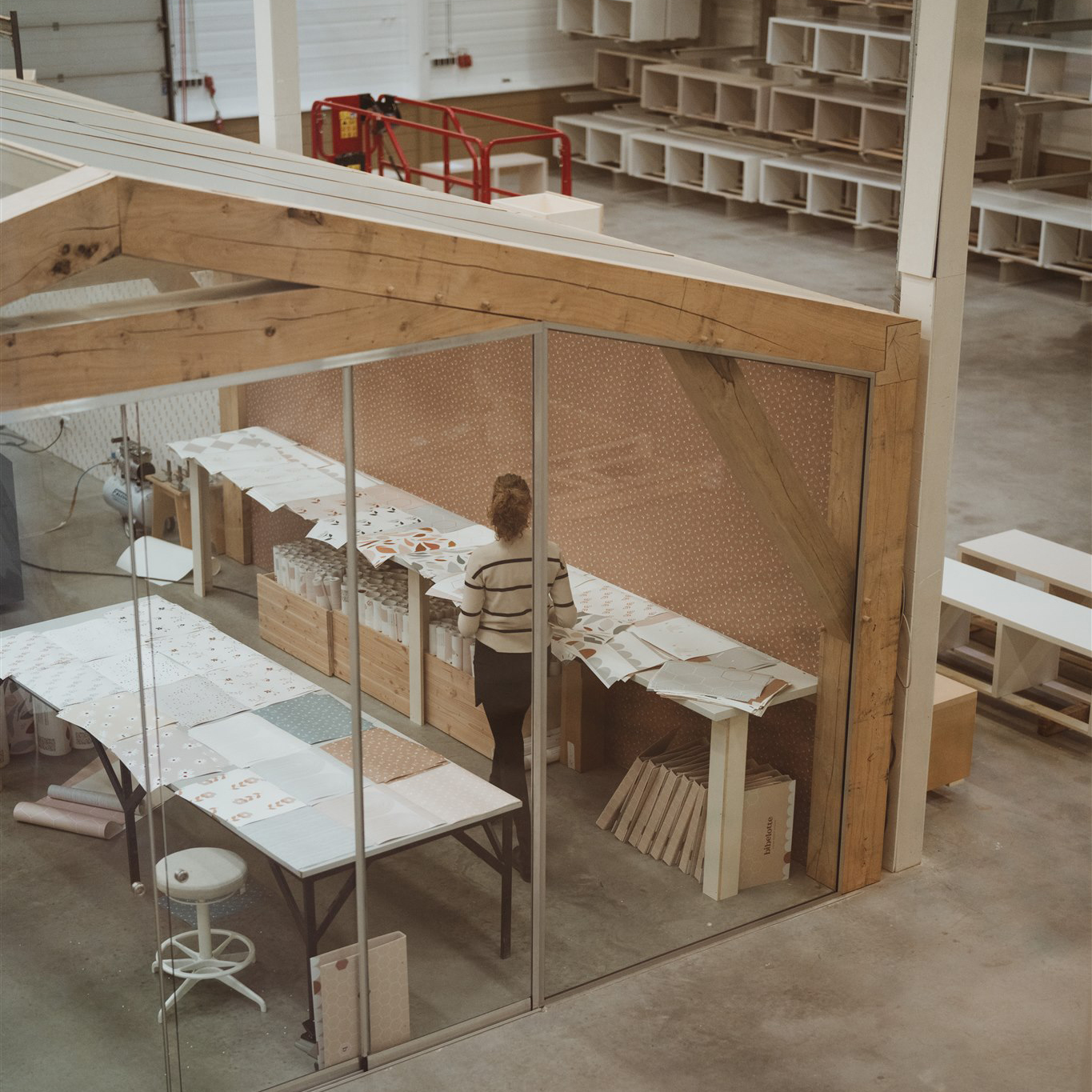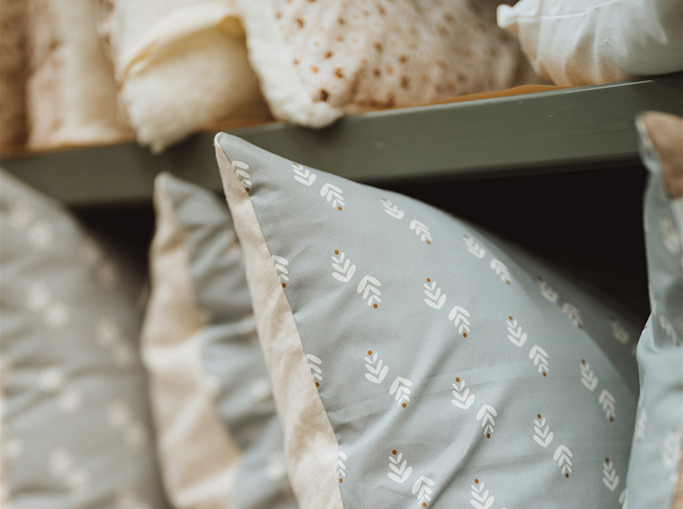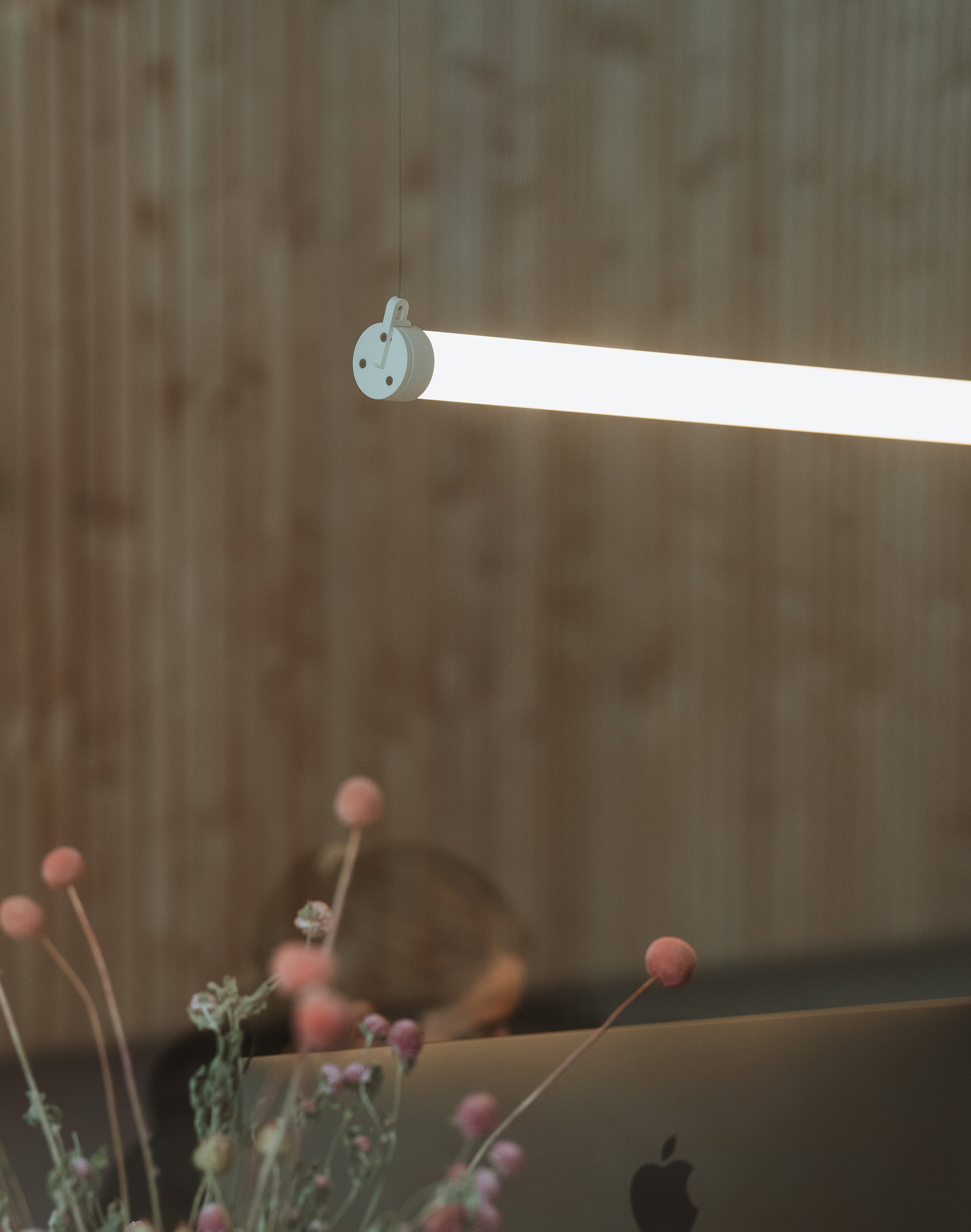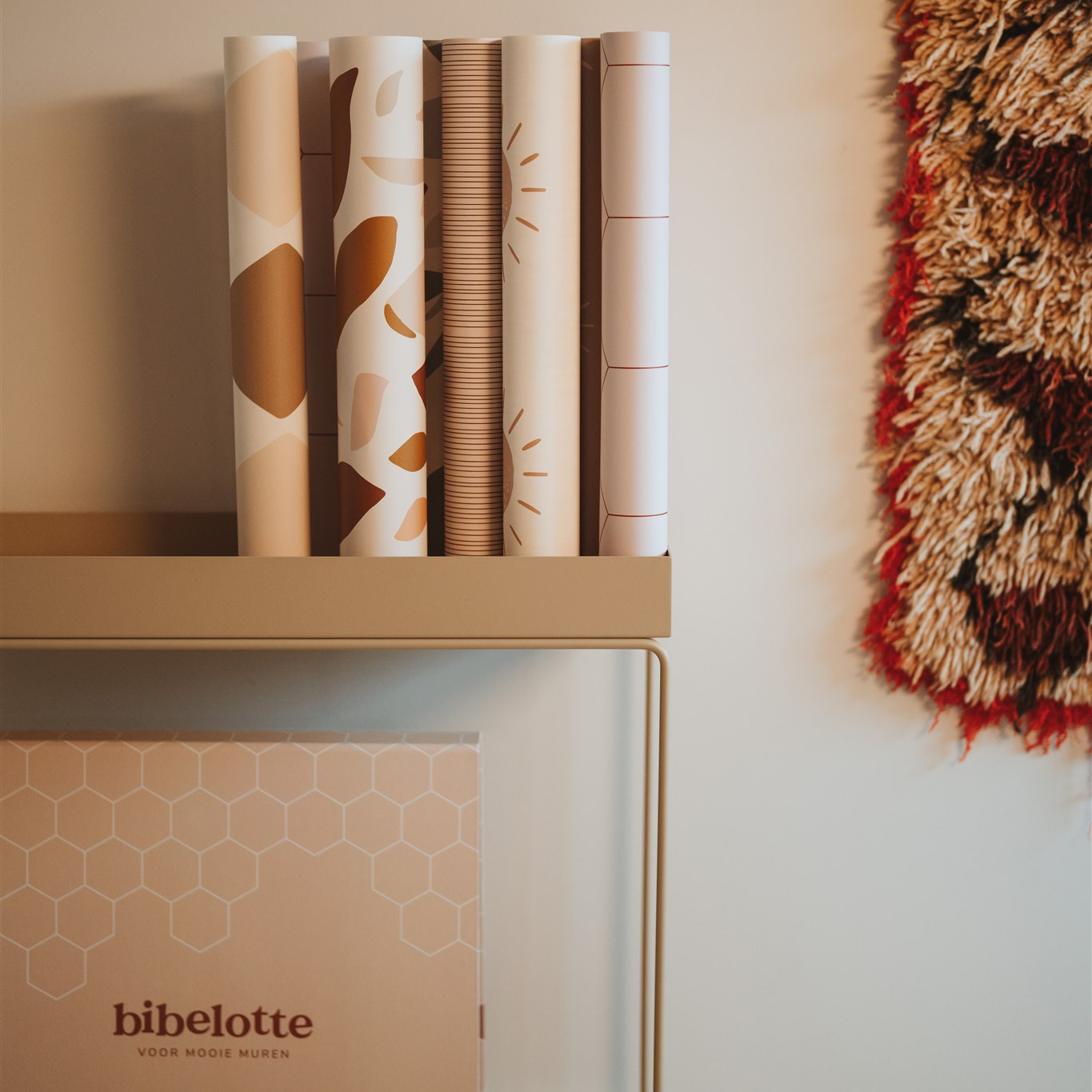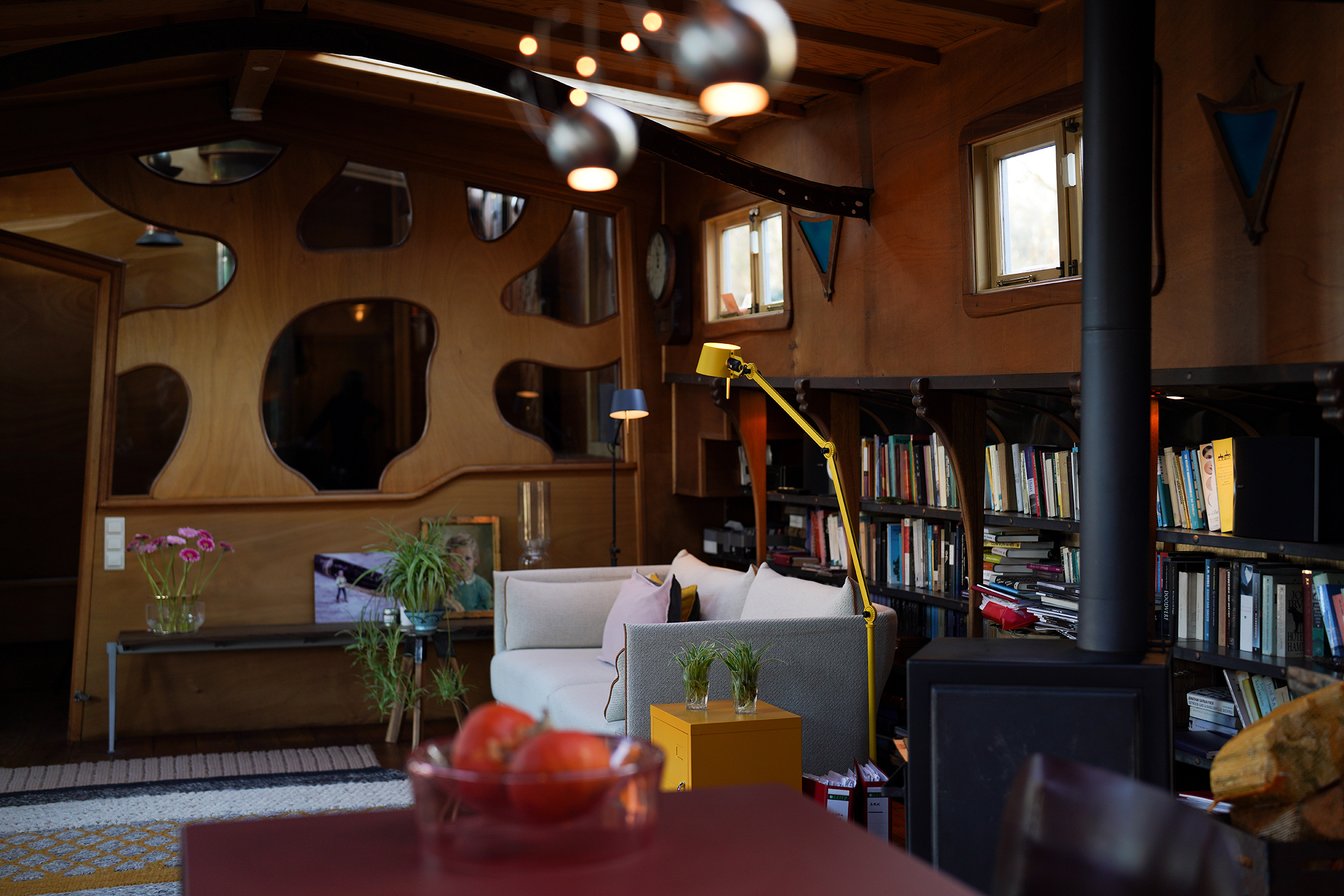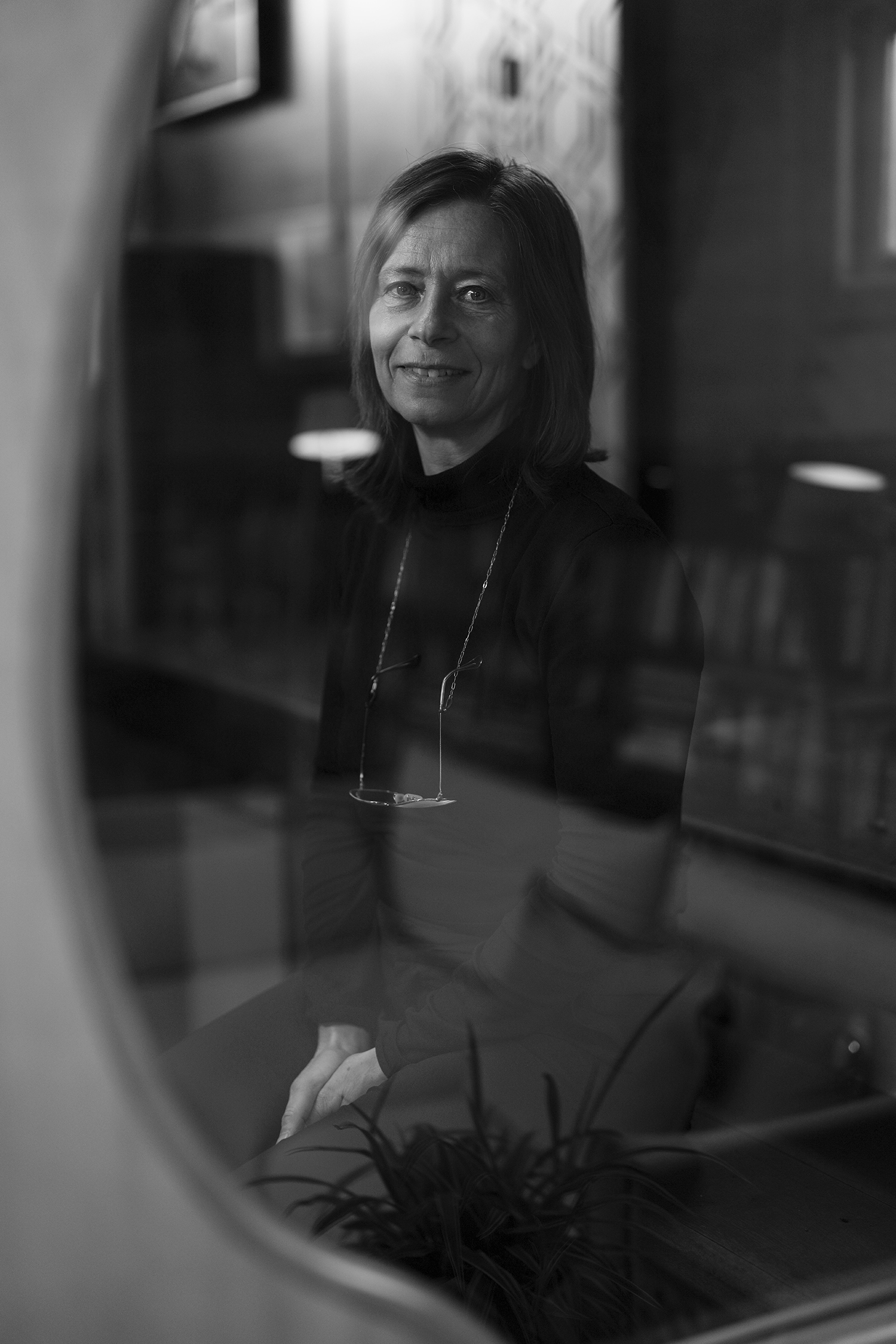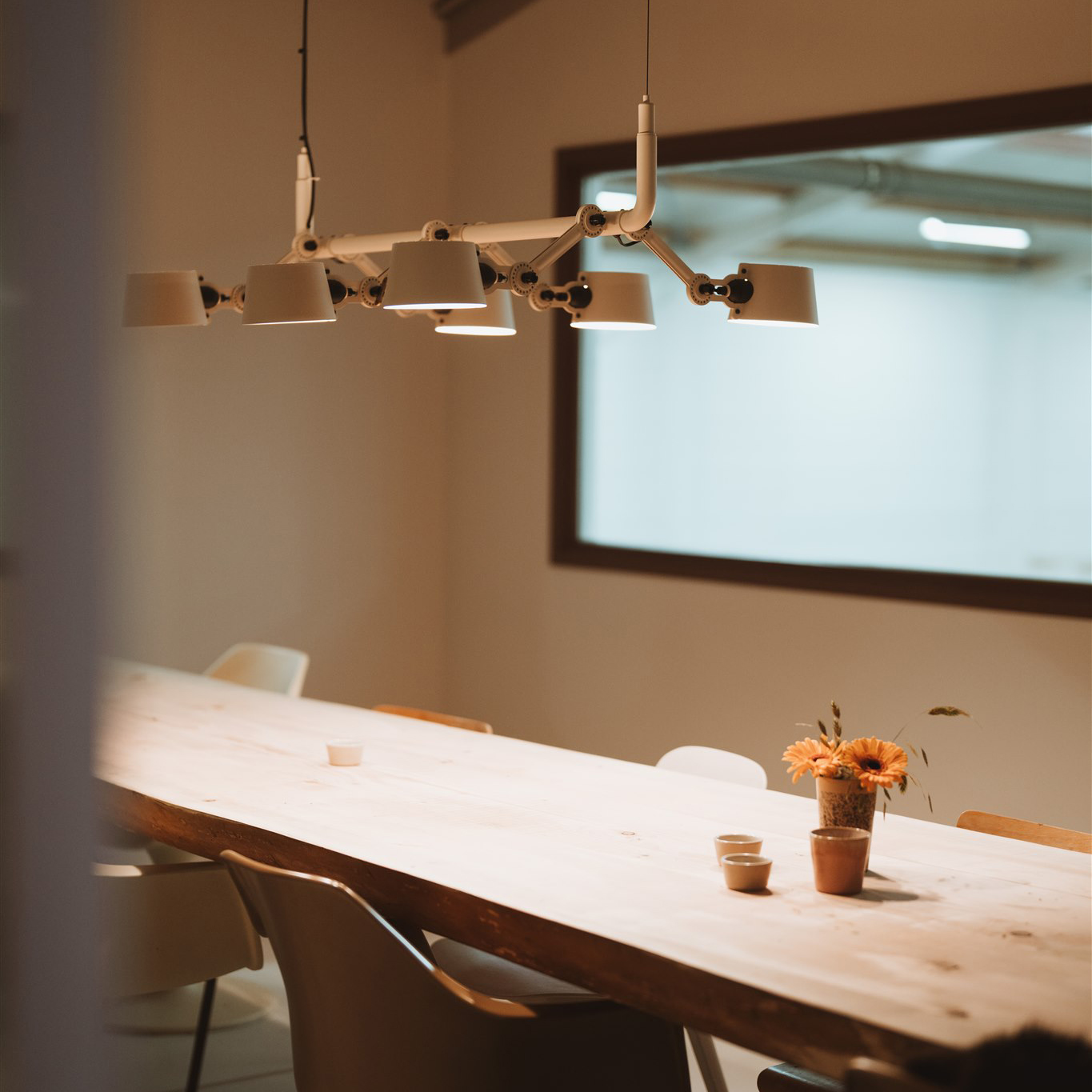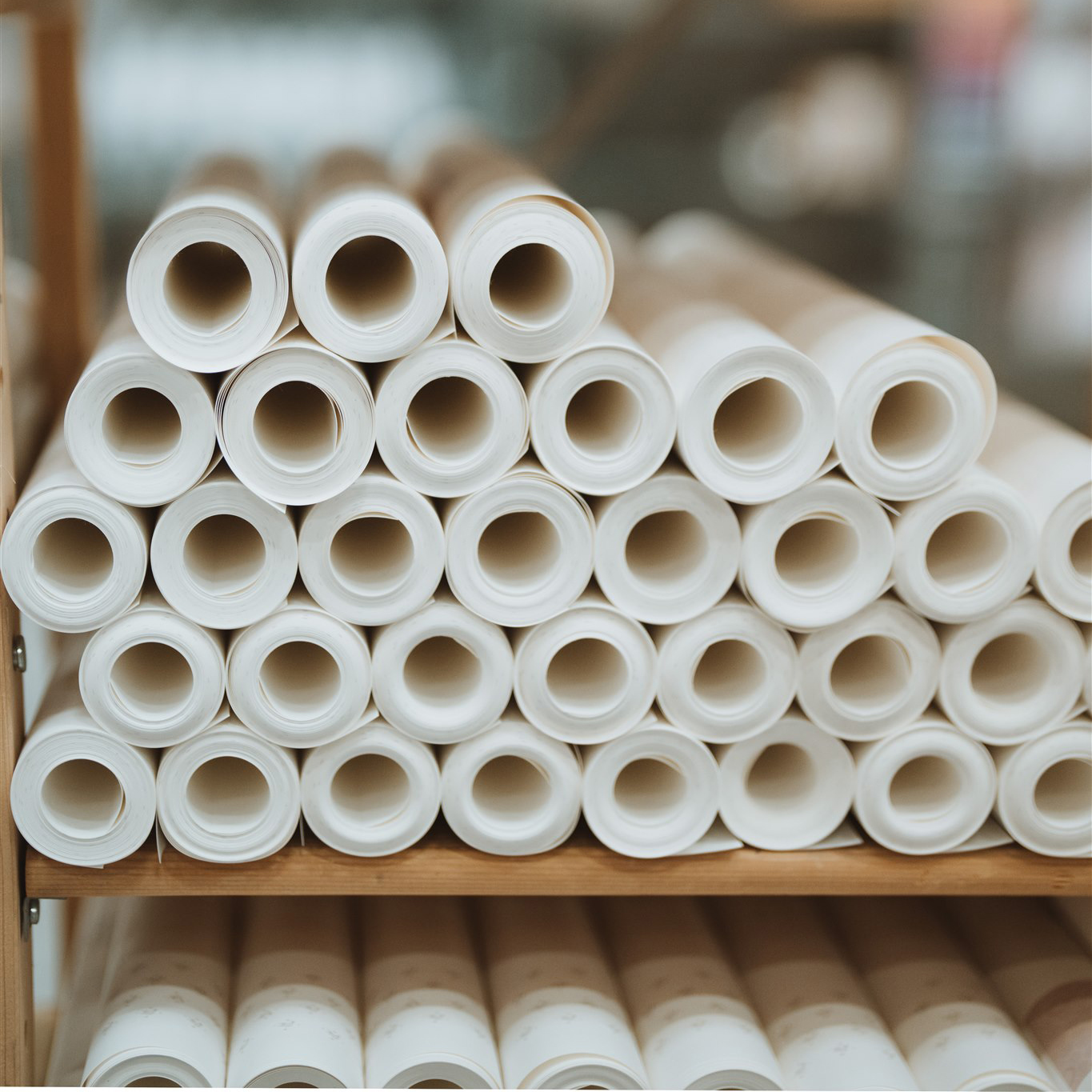 If you love Tonone @Bibelotte