CapCabin
---
Tonone visited CapCabin Tenthouses. CapCabin develops, builds and operates sustainable and fully insulated tenthouses. Actually, they are houses disguised as mega safari tents intended for the residential recreation market. The production of these tenthouses is done as sustainably and as biobased as possible.
CapCabin is convinced that many people like the safari feeling, relaxing on your porch in the middle of nature while still having the comfort of a house. CapCabin not only pays a lot of attention to the tenthouse itself. The setting in which the tenthouses are placed (as rugged nature as possible) and the furnishings also play an important role. For the interior, CapCabin searches for the balance between the subjects tough & robust, sustainability and refined design. For example, the dining table is its own design - inspired by the antique, French ball-legged table - with a top made from old beer tables that are no longer in service and thus given a second life.
CapCabin deliberately chose Tonone's Bolt design lamps. In CapCabin's opinion, these fit perfectly with what CapCabin is looking for in the interior for the tenthouses: the Bolt design lamps are sturdy & robust and at the same time equipped with refined details. Just right!
The Tonone ONE is now being added to the interior design plan. How nice is it that you can also use the indoor reading light outside by attaching it to a sturdy chestnust wooden pole so that you also have (reading) light when you sit outside in the round seating area at night.
Follow CapCabin & Tonone on Instagram for more inspiration

Photography: Laura Westendorp – Wonderwood
If you love Tonone @ CapCabin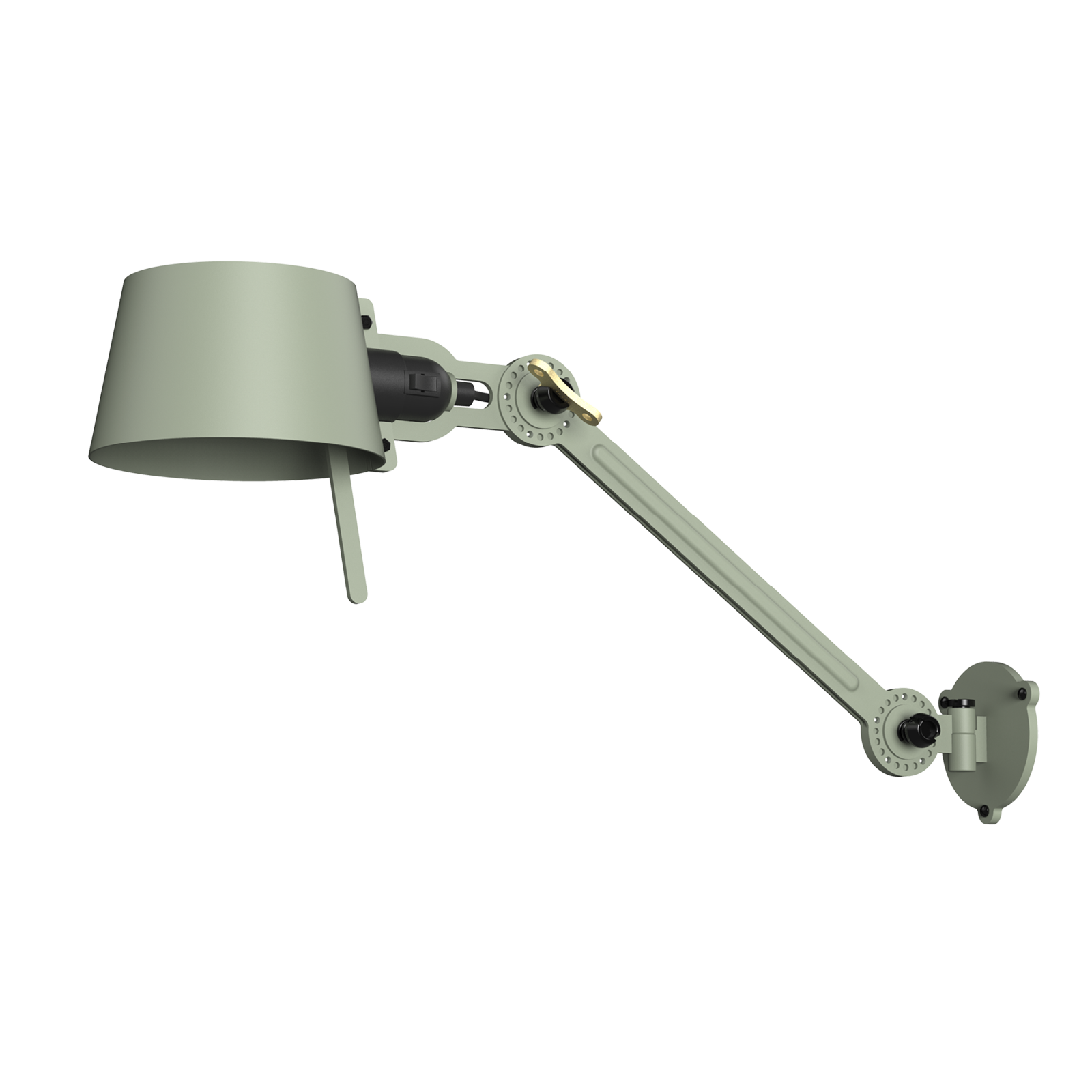 bolt bed sidefit
color:
flux green
| installation:
install
| standard / mirror:
standard