Nikon
---
Nikon Europe's headquarters has been transformed by Buro Now into a hybrid and dynamic working environment. The new interior offers a wide variety of spaces for every type of work, including offices, meeting rooms and concentration workstations. The result is a comfortable and connected environment that perfectly matches Nikon's high brand standards.
When selecting materials and products, Buro Now made sustainable choices and reused a lot of furniture. For example, CO2 negative and neutral carpet tiles were used, the furniture was produces locally and Tonone design lamps were installed. The Beads wall 35 Downlight is hung on the walls and the Beads Pendant is chosen for the ceiling. Attention was paid to selecting products with a sustainable nature and low environmental impact.

The Tonone Beads collection is designed to fit in every environment. The modest look of the armature, shines when it comes to functionality. With its 360 degrees dimmable LED range, Beads is a solution for every situation. The Beads is available as a pendant lamp, wall lamp, floor lamp and table lamp.
Nikon said, "With our new office, we wanted to bring the people of Nikon together. By offering a hybrid working environment, there is much more flexibility and dynamism in the workplace, which contributes to connection and collegiality."
Follow Tonone on Instagram for more inspiration
Project: Buro Now
Photography: Ewout Huibers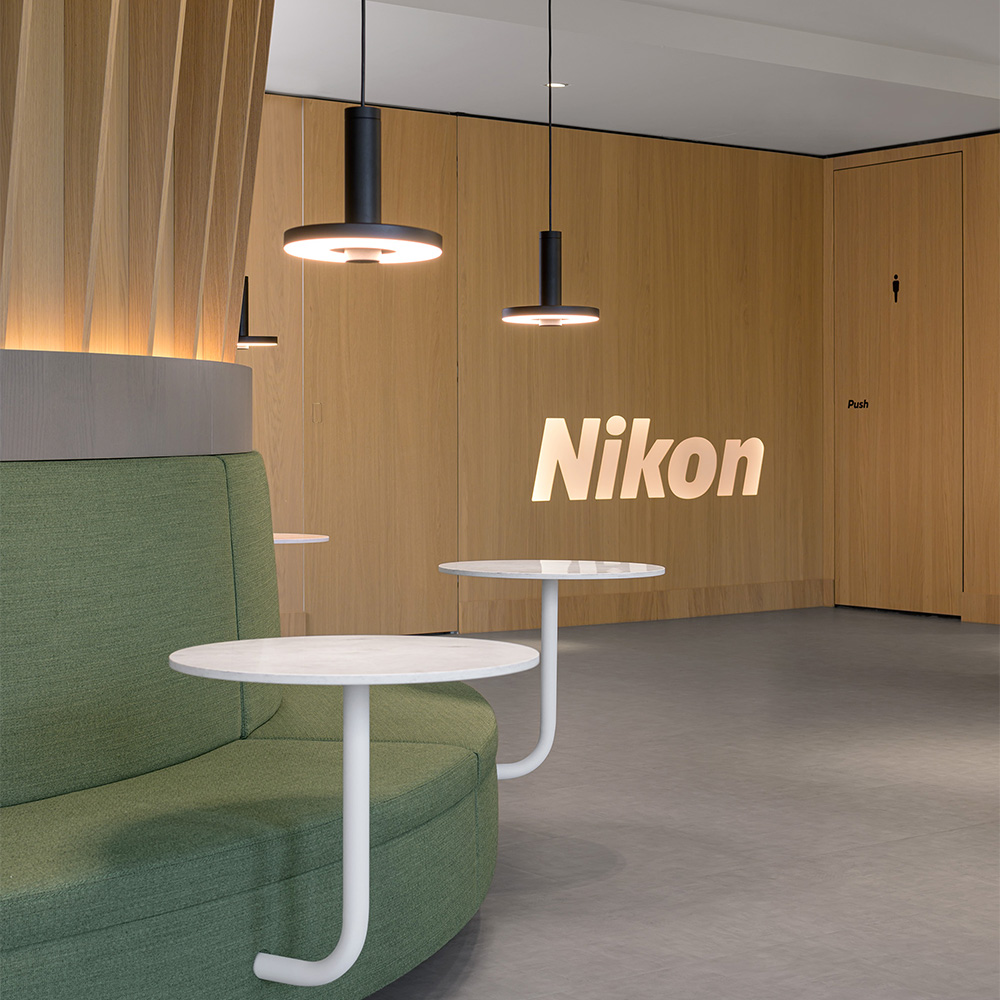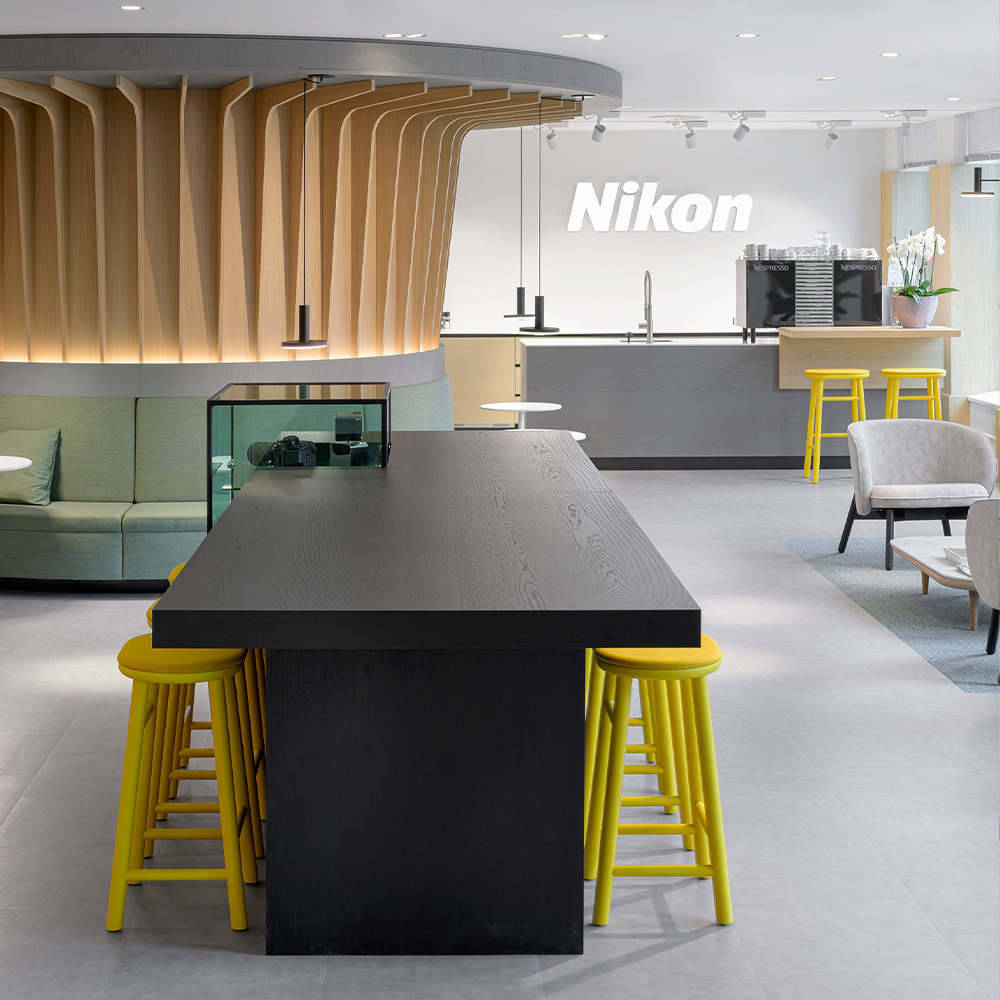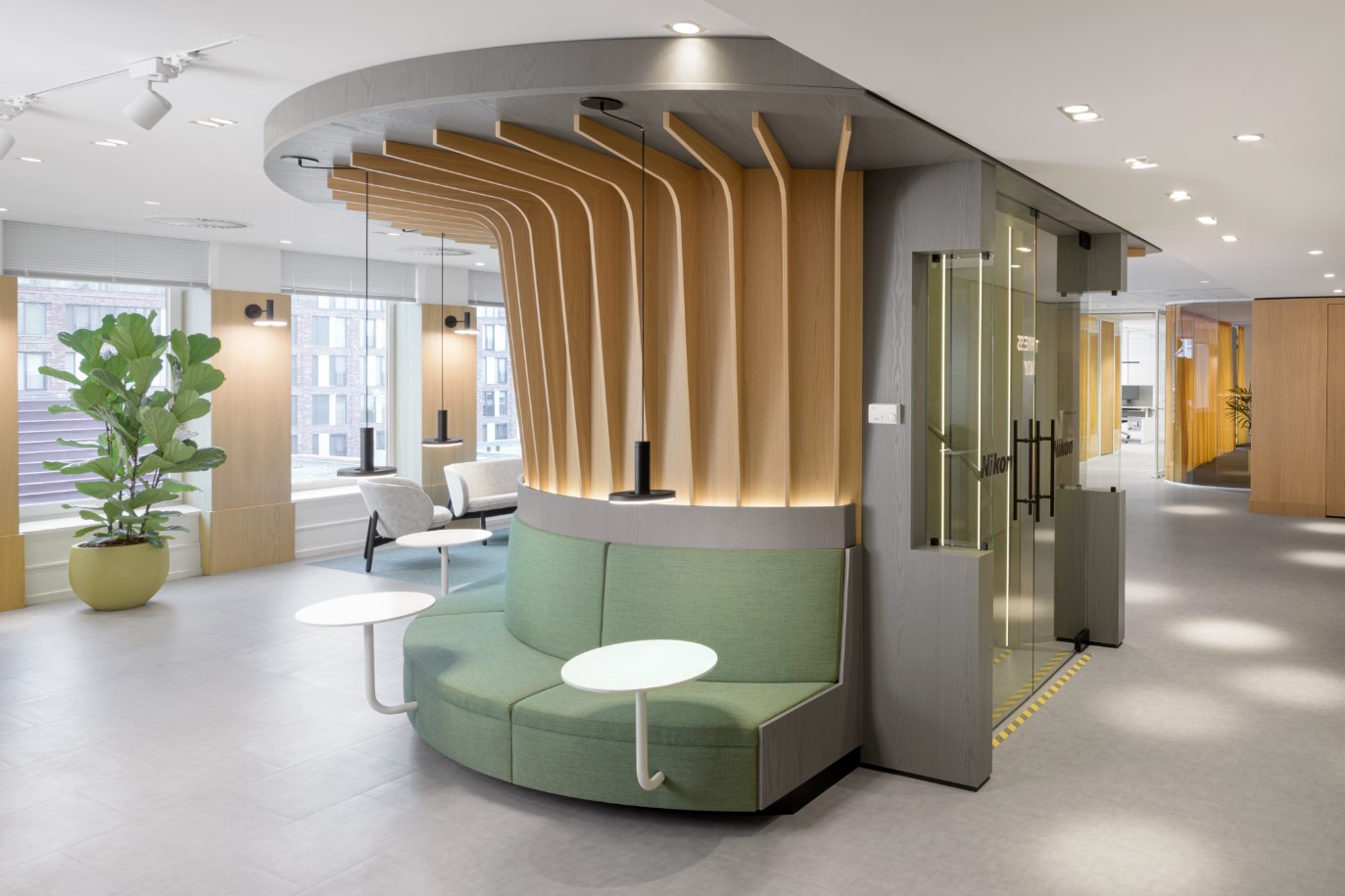 If you love Tonone @ Nikon