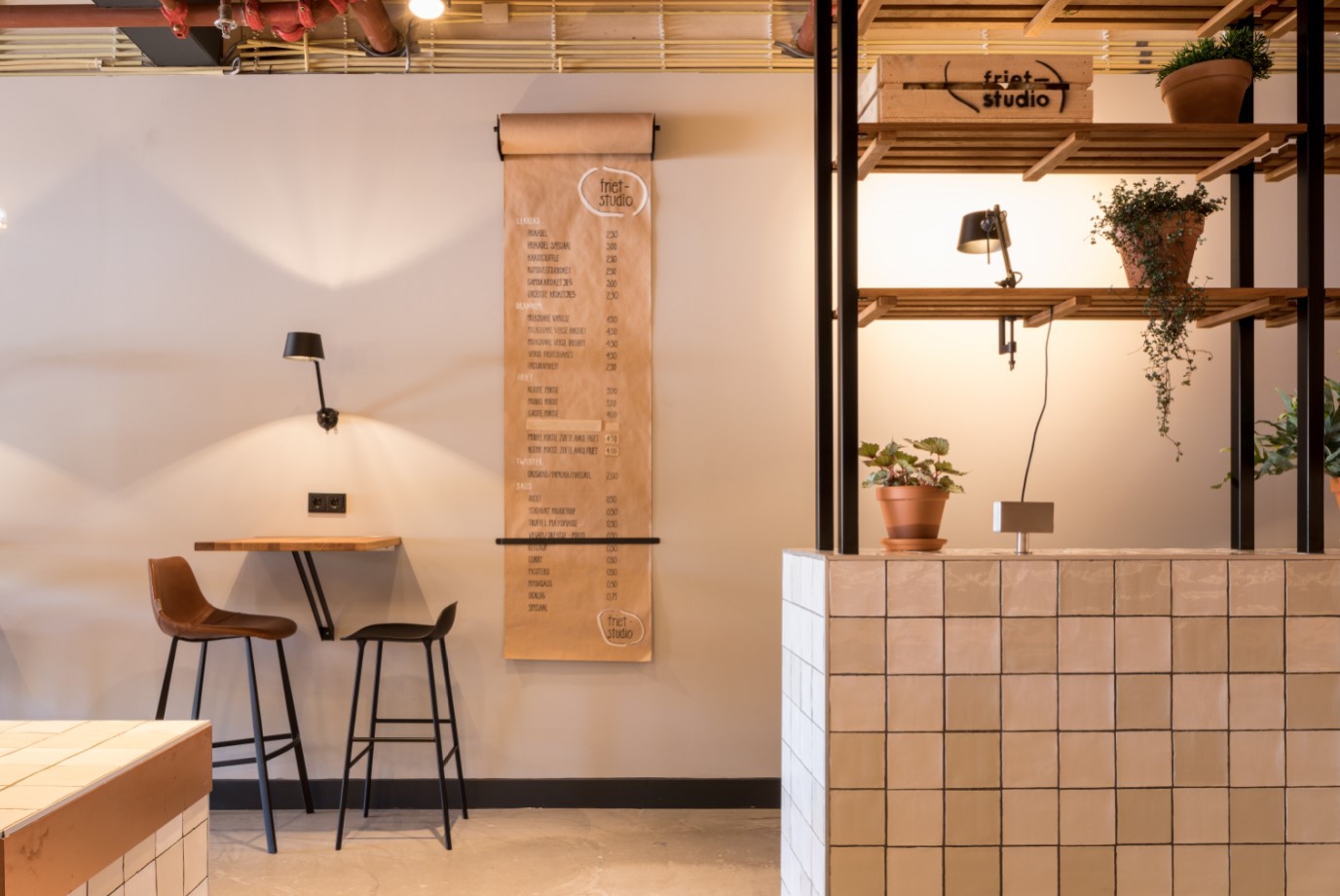 Studio P&D makes interior designs for private homes, but also for commercial, retail and catering properties.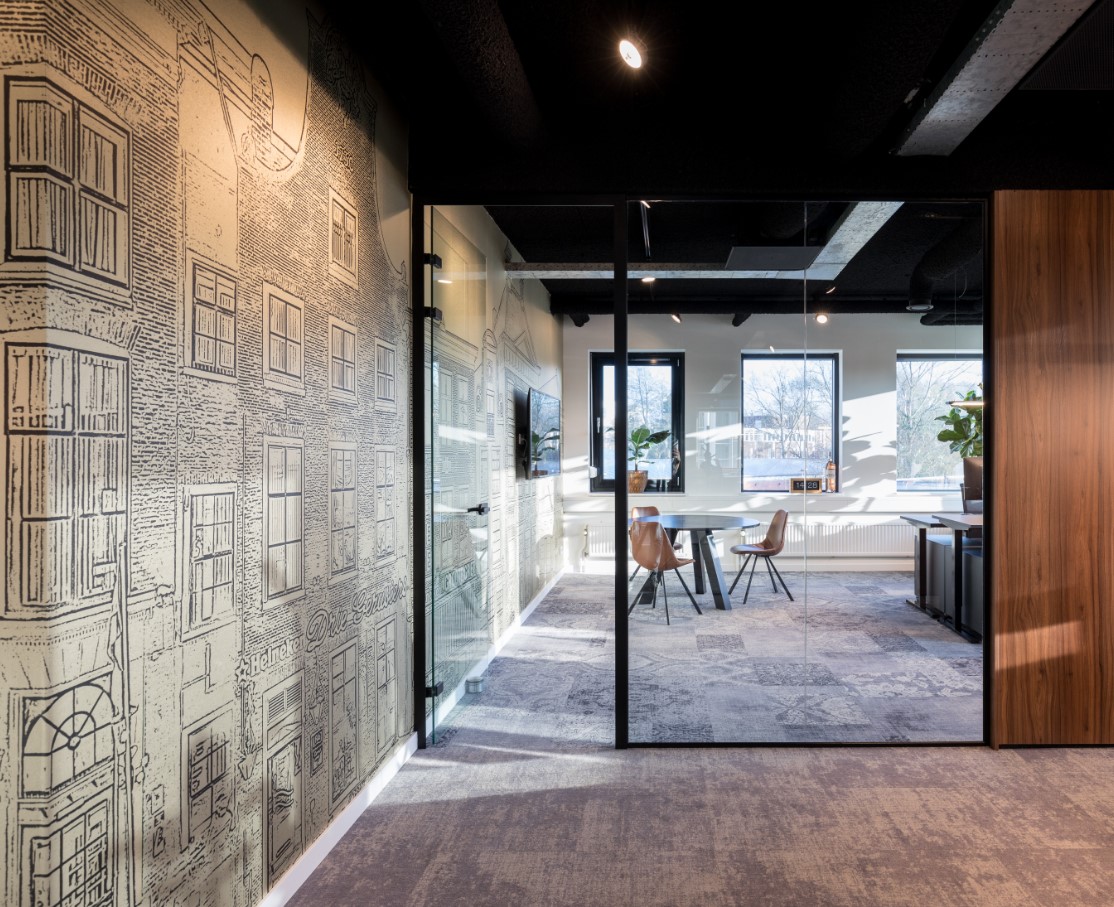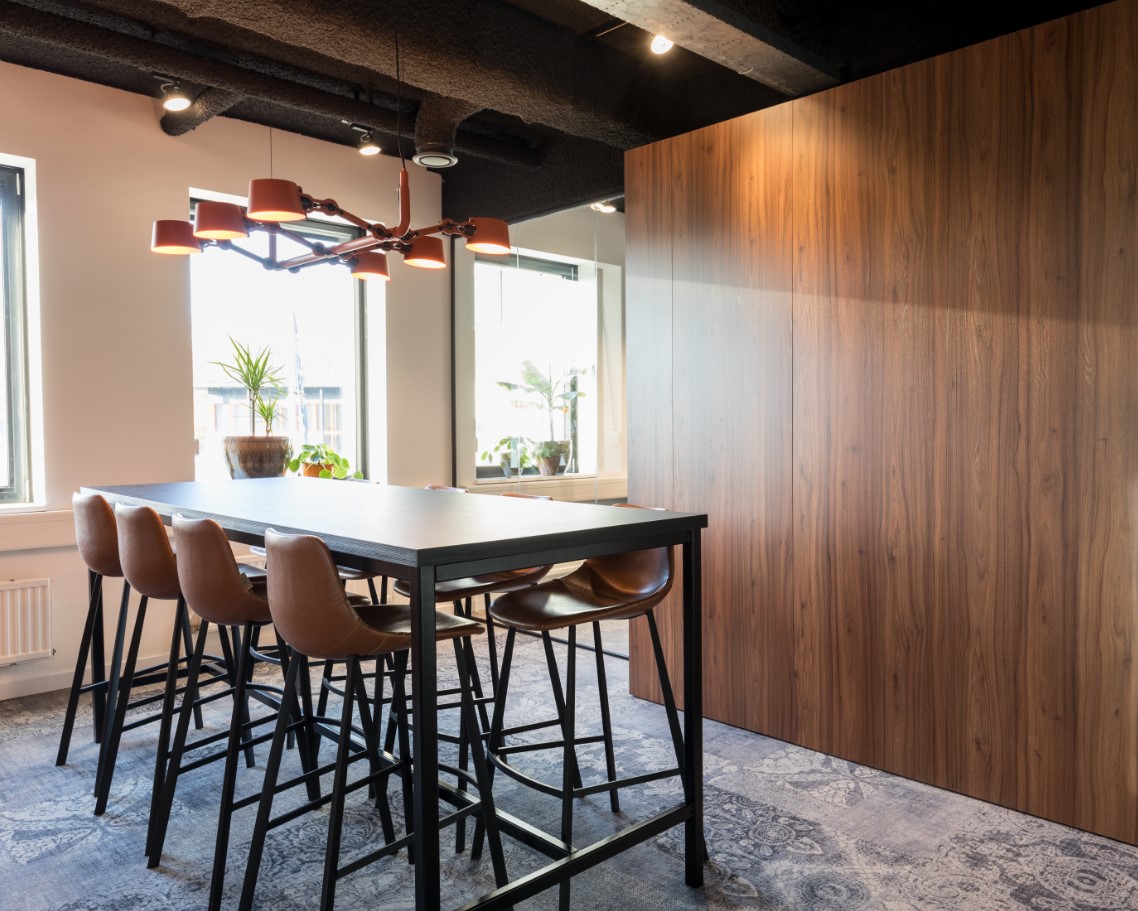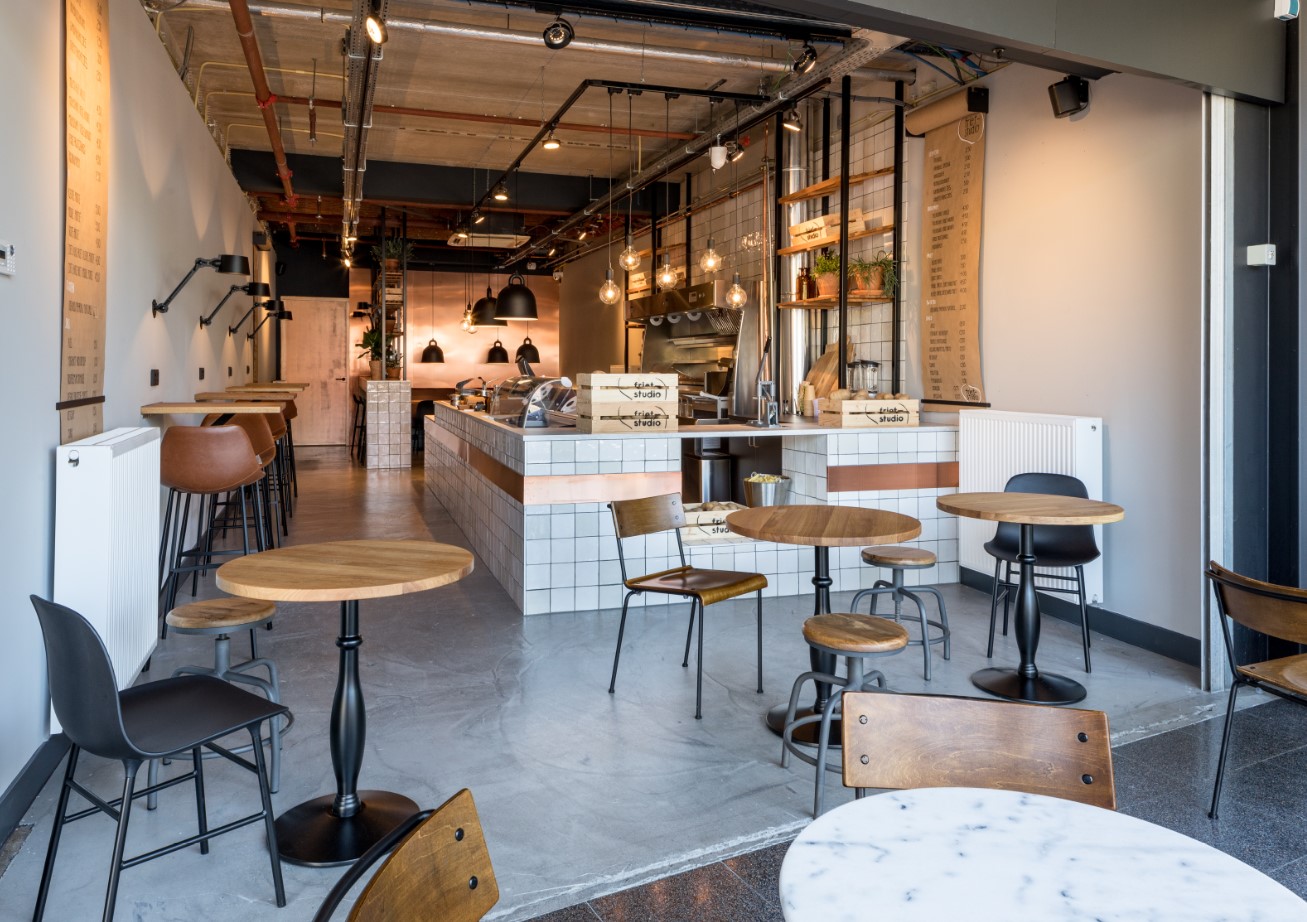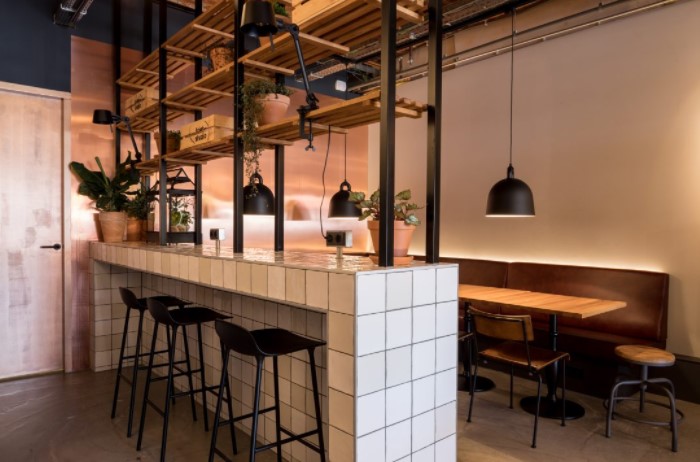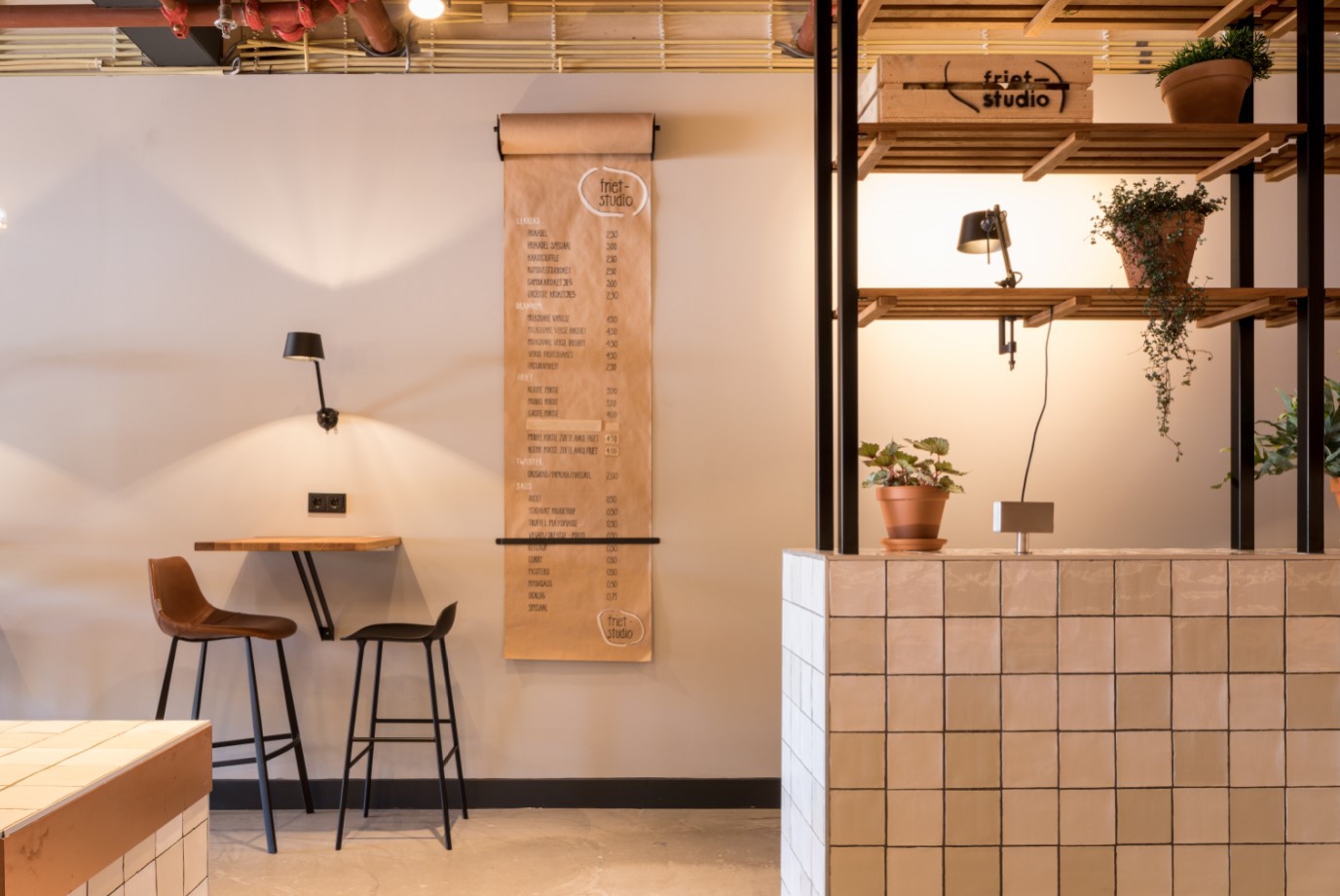 Studio P&D has set up the Firmo Risk Adviseurs office.




The Bolt chandelier 6 arm in Striking Orange hangs above the conference table and above the raised work table we also see the Pack Pendant in the color orange.




Studio P&D – Frietstudio Assen




From retail space with a suspended system ceiling to a trendy Frietstudio. The design wall lamps Bolt Wall Sidefit in Smokey Black hang on the wall. The Bolt Desk Clamp is mounted in the black steel cabinets.