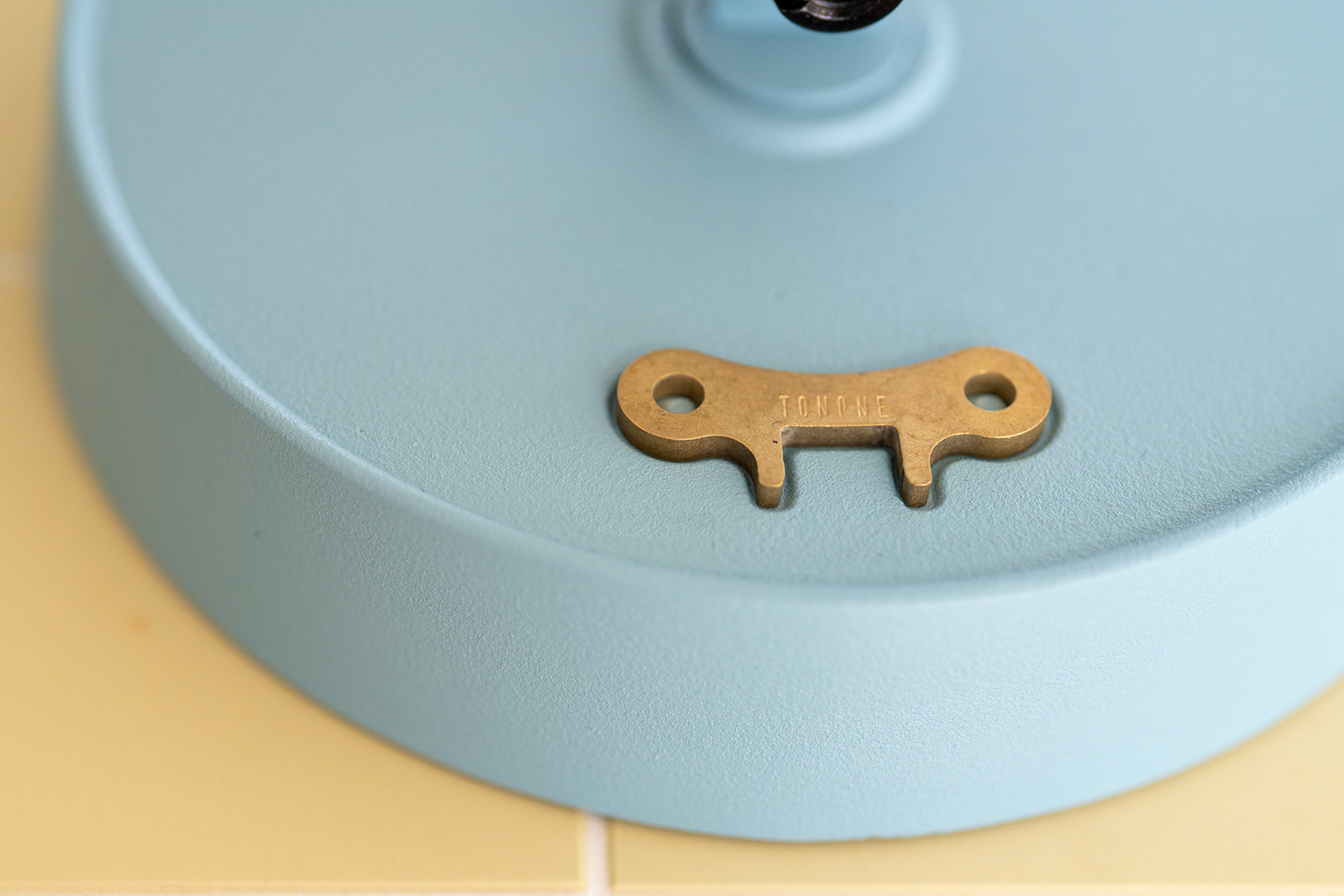 Ice Blue
---
Lace up your skates, because it's time to go on the ice. The natural ice, that is. The sky is clear blue, the ice is cracking. And while you make your first turns on the frozen ground, you admire the colors that you rarely see in the Netherlands. Ice Blue. As powerful as the first strokes with sharpened irons, as bright as the light on a winter's day.

Ice Blue eye-catcher
The Bella Ice Blue is made of powder coated steel. The steel provides the strong construction, while the coating gives the light blue a tough look. The industrial look makes Bella a spicy addition to your interior. The icy blue quenches it stylishly.
Don't be surprised if your visitors pay more attention to your lamp than to you. That is the effect of this clever piece of work from the mind of Anton de Groof. Tip from Tonone: immediately give them the name of this Bella. Then you can focus on your conversation again. Though we can't promise you won't get any admiring glances.
Versatile blue
Ice Blue is a color you keep looking at. With its grey undertone and hint of green, you will see something different every time. In daylight, the light blue lamp is a cheerful eye-catcher. In the twilight, it shows its mysterious, cheeky side. And when you switch on the light, a miniature spectacle unfolds on your dresser or table. Ice Blue: its name may be cold, its character is all the warmer.
Combining Ice Blue
Ice Blue is a color which stands on its own, but at the same time is easy to combine. Alongside other blue tones it blends in without losing sight of itself. In an industrial interior the light blue is a striking accent. And together with striking colors such as Striking Orange, Daybreak Rose or Sunny Yellow, it adapts like a chameleon. So Ice Blue is always good.
Follow Tonone on Instagram for more inspiration
Photography: Laura Westendorp – Wonderwood