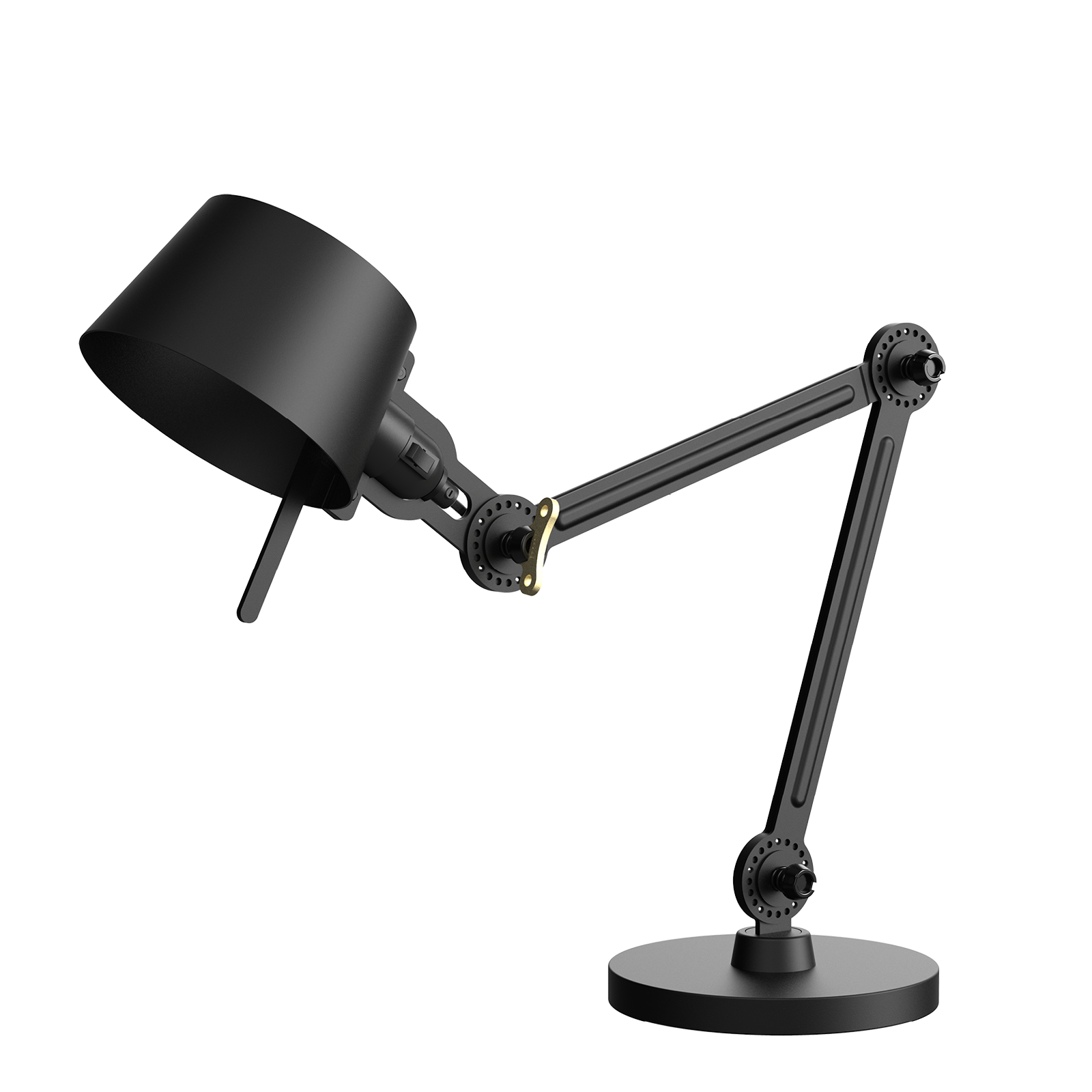 Bolt


General information
What are the dimensions and weight including the packaging of Bolt lamps?
Click here to download all dimensions and weights of the different Bolt models.
Is the Bolt lamp a sustainable choice?
Yes! All parts are recyclable. The Bolt is a true centipede which allows us to use the same parts to assemble almost all models. Furthermore, we start assembling a product after receiving the order so we don't need a warehouse. Finally, we possess all parts to repair or restore your lamp so you don't need to worry about saying farewell to your lamp when there's something wrong.
In which colors is the Bolt available?
The Bolt collection is available in 11 colors: Smokey Black, Pure White, Lightning White, Ash Grey, Midnight Grey, Flux Green, Thunder Blue, Striking Orange, Sunny Yellow, Daybreak Rose and Ice Blue.
Overview of Tonone colors and RAL-codes

Installation & assembly

I can't fit my Bolt lamp directly on the wall. How do I fix this?
When you can't fit the wiring in the wall behind the wall plate of the lamp you need our wall ring. This ring fits perfectly behind the wall plate.
Click here to order a wall ring for your lamp

The lampshade of my Bolt is crooked. How do I fix this?
During transport the packaging goes through a lot to protect your Bolt lamp. It sometimes happens that the lampshade suffers from this and is a little crooked. Don't worry! You can easily fix this yourself by applying an equal amount of pressure on the lampshade in order to bent it in the correct shape and position. You don't have to worry about damaging the lamp. When this act doesn't give the required result we kindly ask you to contact the vendor or send an e-mail to info@tonone.com.
Usage
How can I adjust my Bolt lamp?
You can adjust the arms and lampshade with the enclosed wingnut. Rotate the wingnut counter-clockwise. Be careful not to entirely loosen the nut. You can now adjust the separate parts of the lamp. When you have set the required position you tighten the nut again and you're done!
Is the Bolt lamp dimmable?
The Bolt lamp can be installed onto an external dimmer in order to adjust the light intensity. (The Bolt 2arm Floor Long Upperfit has a dimmer on cord.)
How does the dimmer of the Bolt 2arm Floor Long Upperfit work?
You can turn the lamp on and off by pressing the dimmer shortly (tap it). To adjust the light intensity you press the dimmer longer until you reach the required light intensity.
Can I operate my Bolt lamp with for example a DALI-system?
Bolt lamps are suitable for these systems as long as you use a required driver and lightbulb. In case of the Bolt 2arm Floor Long Upperfit we advise you to contact an electrician because this product has a dimmer on the wiring which is not suitable for these systems.
How can I clean my Bolt lamp?
Our advice is to clean the lamp with a damp cloth. Don't use chemical detergents.
Service
I have a problem with my Bolt. What can I do?
We're sorry to hear this. Many answers can be found in the manual and on this page. Have you not found a solution for your problem? Please contact the vendor or send an e-mail to info@tonone.com.
I've lost some parts of my Bolt lamp. Can I order these separately?

Don't worry! We possess all parts for your lamp. Please contact the vendor or send an e-mail to info@tonone.com.
Contact
If you have questions about a different subject you can reach our customer service department on business days between 08:30 and 17:00 (AMS) by phone: +31 85 782 13 33 or send an e-mail to info@tonone.com.