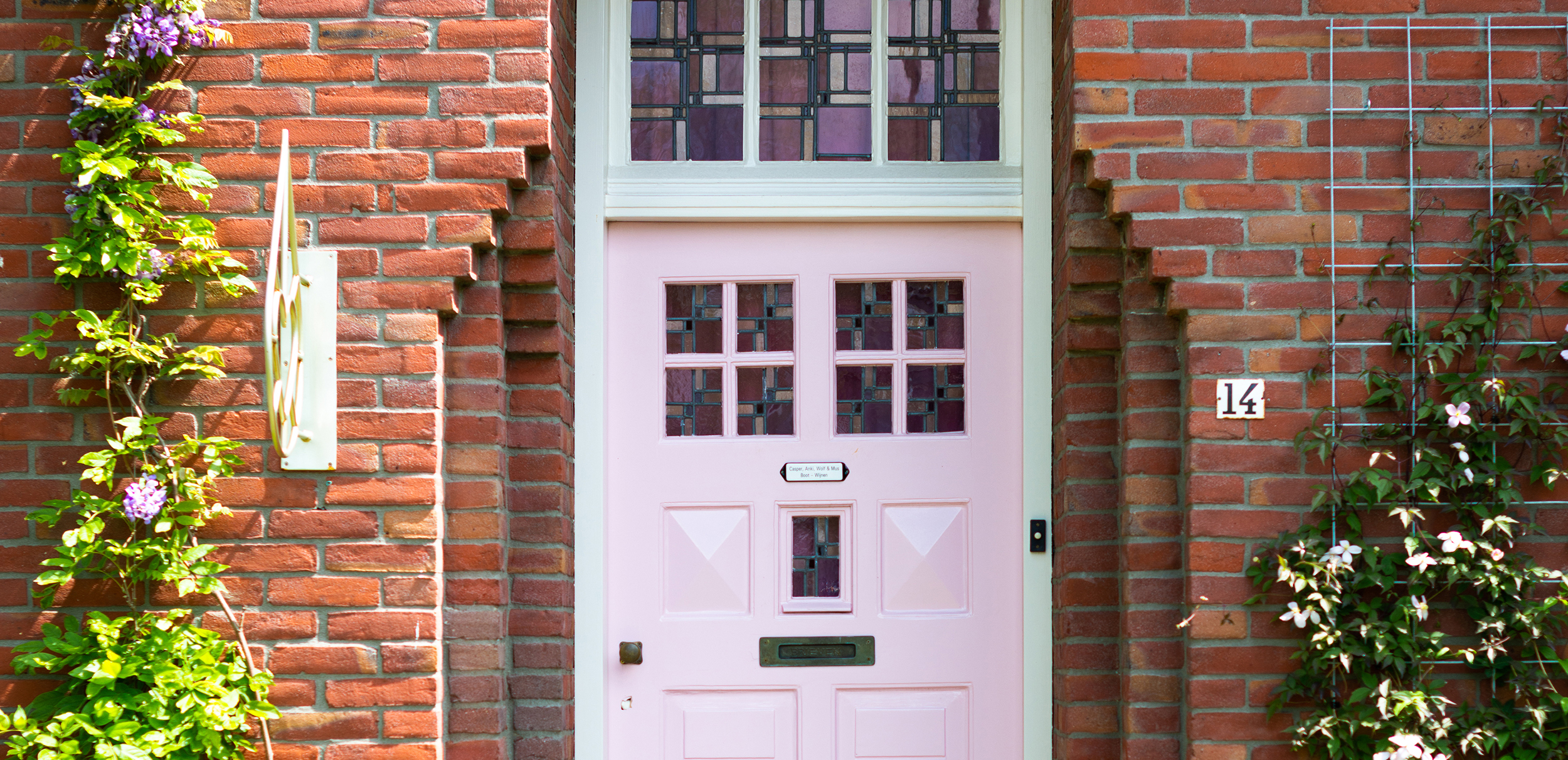 Zilverblauw
Anki Wijnen (@zilverblauw) is one of the biggest interior/lifestyle influencers in the Netherlands. In 2011 Anki started sharing images from her daily life on the blog Zilverblauw. Over the years Wijnen has developed her own style of clear and recognizable photos. With partner and graphic designer Casper Boot, Anki runs design agency Zilverblauw.
In early 2018, Casper and Anki bought a 1920s home in picturesque Oisterwijk. They fell in love not only with the stained glass of the house, but also with the over one hundred year old beech tree in the backyard. Meanwhile, much of the house was renovated and recognizable, photogenic elements were added, such as the yellow staircase and pink room. In the past two years, Casper and Anki have also started tackling the 30-metre-deep, then totally wild garden.
Time and again Casper and Anki come up with surprising ideas and initiatives. They have built an insane A-frame garden house and have already adopted several (former) laying hens. "Saving one animal does not change the whole world, but the whole world changes for this one animal".
The interior is colorful and quirky. They have an eye for detail, design and art! From cool vintage thrift store items to a beautiful designer lamp from Tonone.
Are you already following Tonone and Zilverblauw on Instagram?

Bolt Floor 2arm - Sunny Yellow
Bolt Floor Long 2arm - Daybreak Rose
Bolt Desk Small 2arm - Striking Orange

If you love Tonone @ Zilverblauw